XXXXXXXXXXXXXXXXXXXXXXXXXXXXXXXXXXXXXXXXXXXXXXXXXXXXXXXX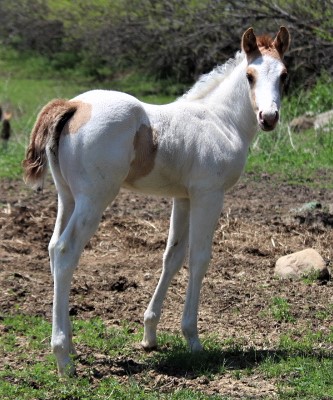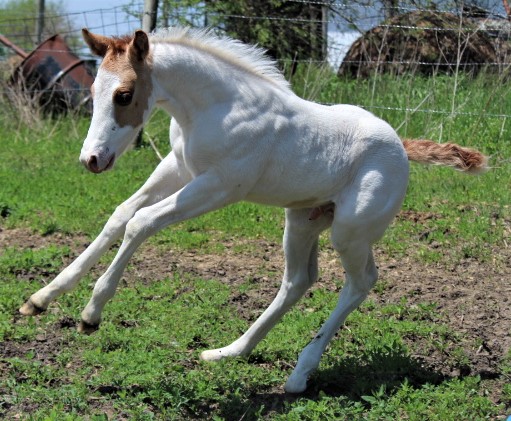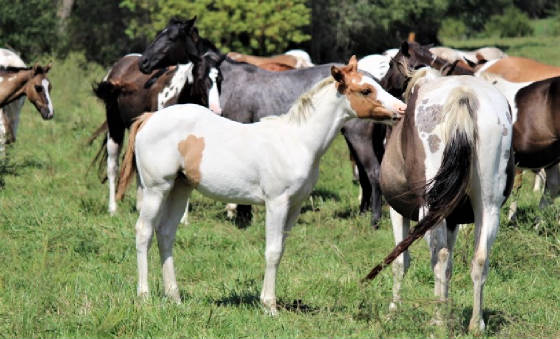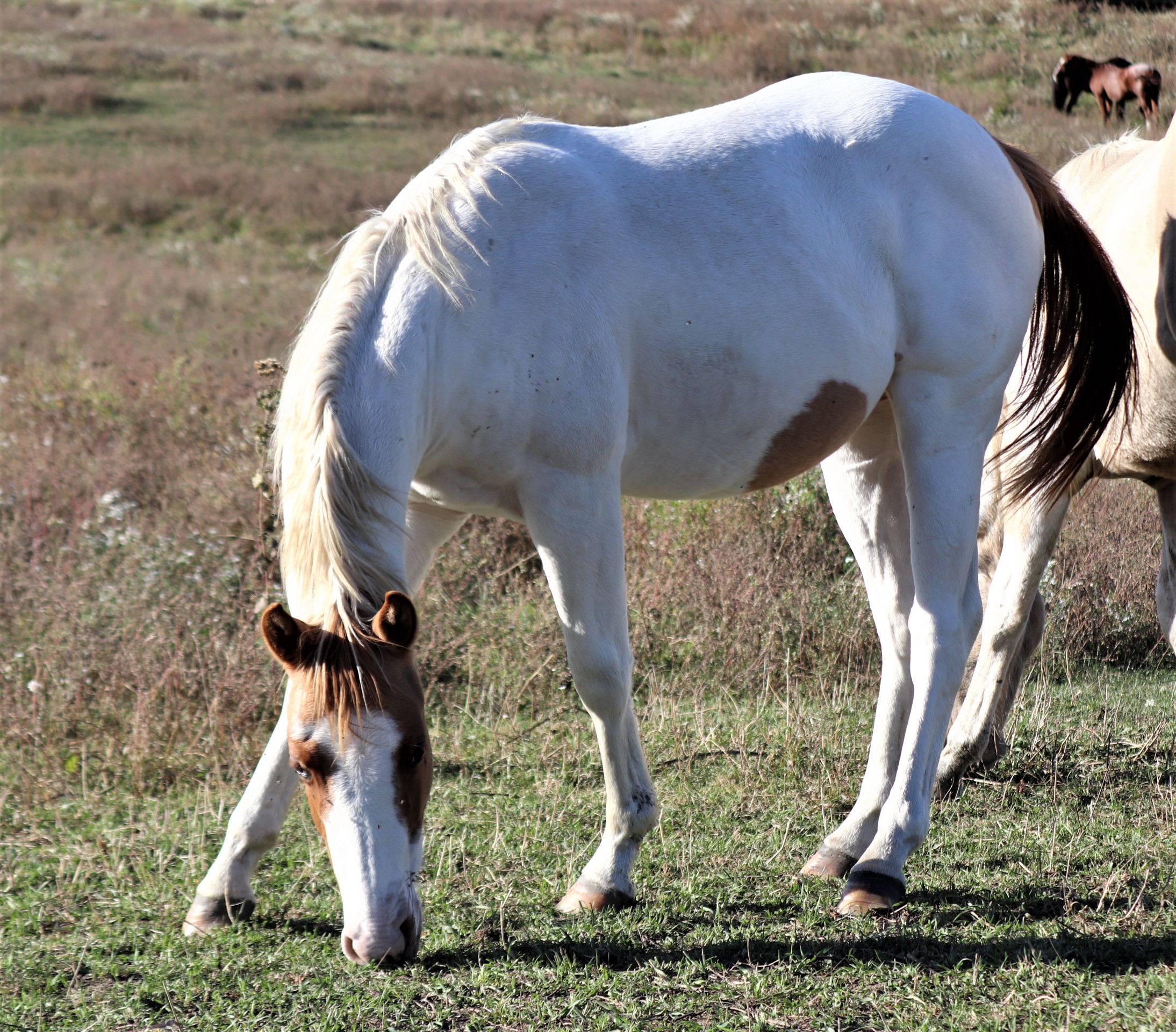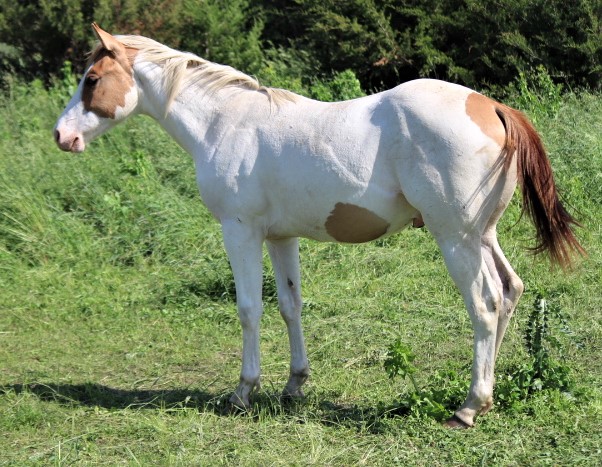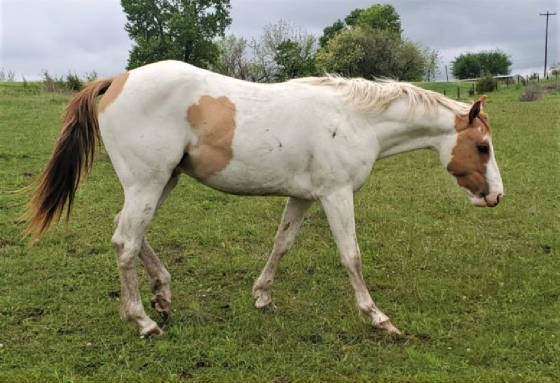 April 27th, 2019
DIAMAN H WHATA BREEZE
Red dun tobiano colt

Dam: WhataDrummer Doll (by Gay Bar Drummer) - grullo, hz tobiano.

Sire: A Breeze of Class (by Ris Key Business)

5 panel negative through parentage

Tested HOMOZYGOUS for DUN FACTOR! (can only produce dun/red dun/grullo foals)
Dam and sire are both grullo tobiano, so he is aa (will only produce grullo when bred to hz black)

$3500

If you want him as a gelding, we will either get that done for you....or reduce his price by the amount it will cost you to have him gelded.



This colt not only is by a son of Ris Key Business, he also has a STRONG maternal pedigree:

WHATADRUMMER DOLL (dam)
2012 grullo homozygous tobiano mare

Sire: Gay Bar Drummer - 7 ROMs
6 Superiors
3 World Championship

2005 APHA #1 Point Earner - one rider/one horse
2007 Greatest American Paint Horseman Champion
2014 was his fourth Senior Working Cow Horse World Championship in the last five years

Dam: WhataLotOfDoll - APHA pt earner (by Mr Big Heart - Has cutting earnings in excess of $40,000 2000 Awards & Accomplishments Champion Amateur Horse at the NCHA Abilene Spectacular Cutting Event for 4, 5, and 6 year olds. Champion 4 Year old NCHA Amateur Futurity in Memphis, Tennessee. Top 5 Finalist at NCHA Non Pro Bonanza Cutting Fatuity. Top 5 Finalist at Limited Non Pro NCHA Super Stakes. 1999 Awards & Accomplishments Reserve Champion Cutting Futurity at the APHA World Show. Champion and Circuit Winner of Margarita Classic. Champion 3 year old NCHA Amateur Southern Cutting Horse Futurity. 3rd Place in NCHA Non-Pro Southern Cutting Futurity. Champion High point Amateur Horse of the Paint Horse Super Stakes. Top Ten APHA Honor Roll Amateur Cutting Horse)

XXXXXXXXXXXXXXXXXXXXXXXXXXXXXXXXXXXXXXXXXXXXXXXXXXXXXXXX




XXXXXXXXXXXXXXXXXXXXXXXXXXXXXXXXXXXXXXXXXXXXXXXXXXXXXXXX


May 29th, 2020
Black, homozygous tobiano colt

Dam: Citas QT HotPants (by QT Poco Streke)
Sire: No Risk (by Ris Key Business)

Homozygous tobiano through parentage.
5 panel negative through parentage.

Will test for homozygousity of black gene.
Definitely a stallion prospect.

$4000



This colt is not only by a son of Ris Key Business, he has a VERY strong bottom side pedigree: Dam: Citas QT HotPants is by QT Poco Streke: Hall of fame Inductee - earned the NRHA Bronze Trophy, the APHA World Championship Reserve Reining Stakes, Winner of the the World Wide Paint Horse Congress, High Point OCAP Horse, (all through NRHA competition). He was NRHA Open Champion, and twice NRHA LO Champion. He has earned his ROM in reining (18 pts) at two shows. QT was high point midwest open & limited open reining horse. He is the sire of over 500 paint foals, and the sire of 4 top ten APHA World Show 3 Year Old Reining Futurity Finalists and a top ten 3 year old cutting finalist. His get have earned over 2,400 points in halter, western pleasure, steer stopping, calf roping, heading, heeling, reining, amateur reining, working cow horse, and working ranch horse. They have won money in weanling halter futurities,(including the solid gold), longe line futurities, NRHA Open and amateur reining, and NRHA reining futurities. QT's offspring to date have won over $27,000, in all divisions of the NRHA. QT is the sire of 70 ROM's, 14 Superiors, and 3 World Champions. He has been the leading sire of the paint reiners for the past 5 years. QT is also the sire of the NRHA Reserve World Champion in 2003. In 2004, QT was the sire of the 4 top ten horses, 1 of which was #1 in 3 different events.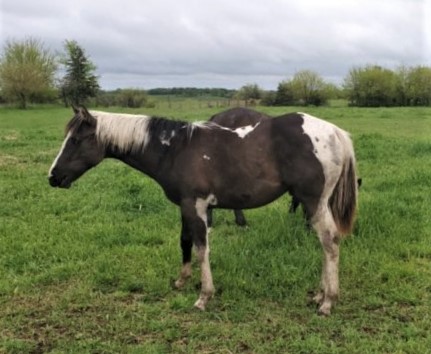 XXXXXXXXXXXXXXXXXXXXXXXXXXXXXXXXXXXXXXXXXXXXXXXXXXXXXXXXXX

June 15th, 2020
DIAMAN H RIS KEY JAKE
Blue roan tobiano colt

Dam: Diaman H Musical Risk (by A Breeze of Class o/o dtr White Mount/Music Mount)
Sire: No Risk (by Ris Key Business)

5 panel negative through parentage.
homozygous black through parentage.

Just about lost this little guy's left eye due to a puncture at only a couple of days old. After several weeks of treatment, and a number of HUGE bills from Iowa State University, we did end up saving it. Prognosis is now good for regaining most of his vision in that eye. When he was born, we were seriously considering keeping him back as a stallion prospect. Now that we've spent hundreds of hours with him to treat that eye, we are even more inclined to do so.

$5500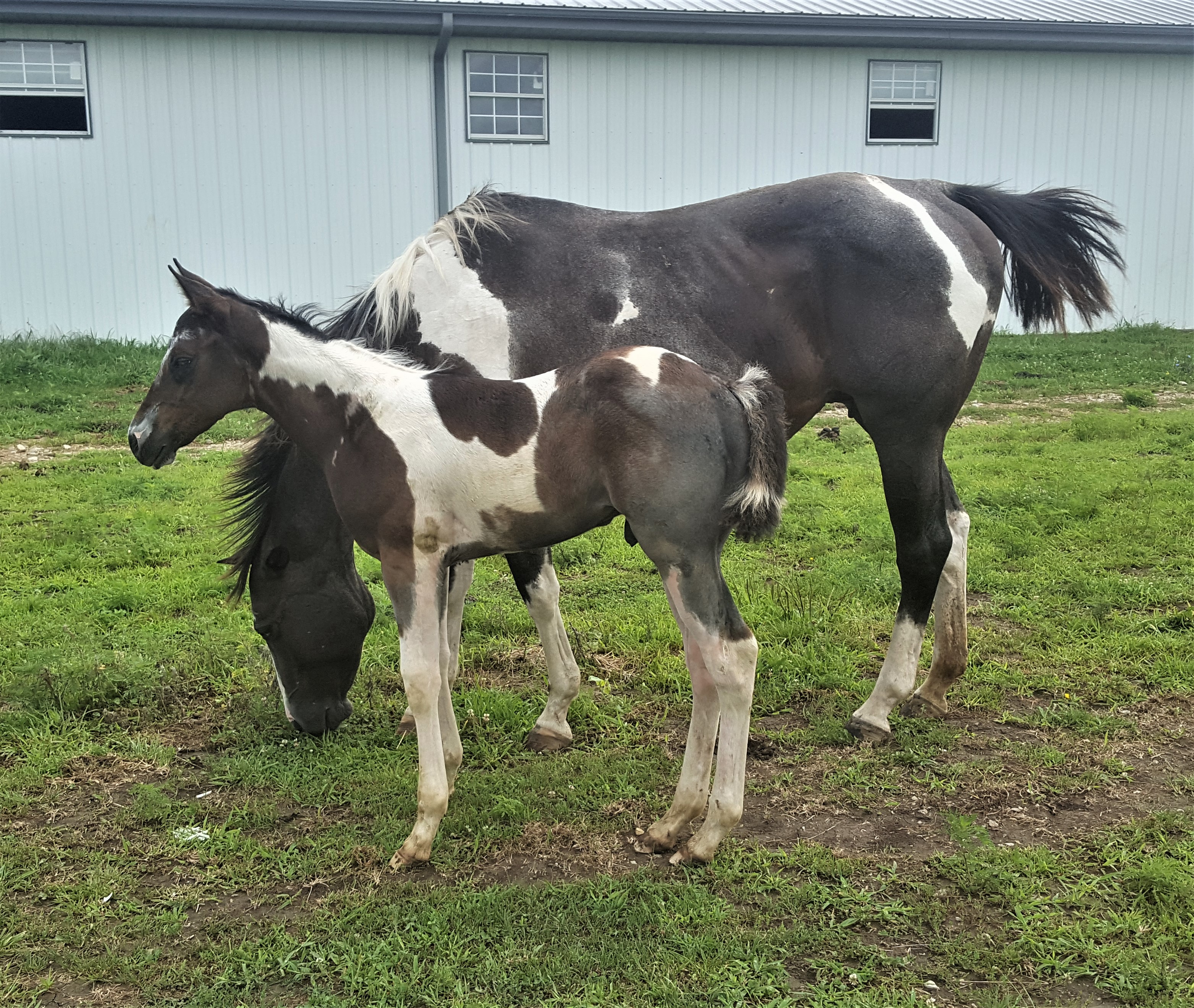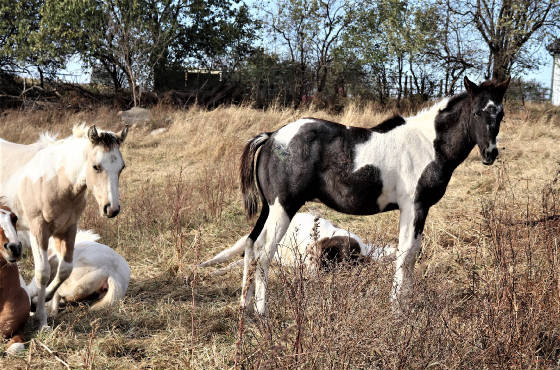 XXXXXXXXXXXXXXXXXXXXXXXXXXXXXXXXXXXXXXXXXXXXXXXXXXXXXXXXXX


April 15th, 2021
Grulla (grulla cream) tobiano/tovero colt

Sire: Pepsis Color Master
Dam: Diaman H Ris Key Zara

This colt is 5 panel negative through parentage.
We will be testing to confirm agouti status, tobiano/tovero status, and check for the cream gene, as well as homozygousity of dun factor.
Price will depend on test results.

Preliminary test results show he IS grullo (aa) and HOMOZYGOUS DUN (DNDN). I did not test him for anything else, since if he was NOT homozygous dun, I'd pricing him as a gelding prospect. He is now a stallion prospect and until further testing is done he is priced at

$3500 S*A*L*E PENDING May 2021