If you would like to see dozens (hundreds?) of photos of these foals (or any of our other horses), you can find them at our face book page: Diaman H Stables

Because Diaman H Stables face book page is a business page, it MUST be set to public viewing....which means you do NOT need to have a face book account to access the albums.

I update the albums for the youngest horses every week or two until winter. Since they are in the pasture most of the time, they do grow heavy winter hair. Winter photos rarely do them justice. Once they start to shed, I'll again take regular photos of them (usually in May).

If you want to be automatically informed when I update photos, simply "LIKE" the Diaman H Stables page.


Thank you!

XXXXXXXXXXXXXXXXXXXXXXXXXXXXXXXXXXXXXXXXXXXXXXXXXXXXXXXX

DIAMAN H PEPSIS CASS

2017 black tobiano gelding

Sire: Pepsis Color Master

Dam: Diaman H Risk N Rolex - Black, homozygous tobiano (tovero) daughter of Ris Key Business o/o a daughter of A Tru Rolex.

5 panel negative through parentage.

Currently in training and proving to be a very safe, reliable horse. Pheasant flew into him up out of the CRP field while being ridden....NO SPOOK.

Current price with 1 month training completed (through mid-April)

$3000

COST OF TRAINING WILL BE PASSED ON TO BUYER - PRICE WILL INCREASE WITH EACH ADDITIONAL MONTH OF TRAINING.

**SALE PENDING** September 2020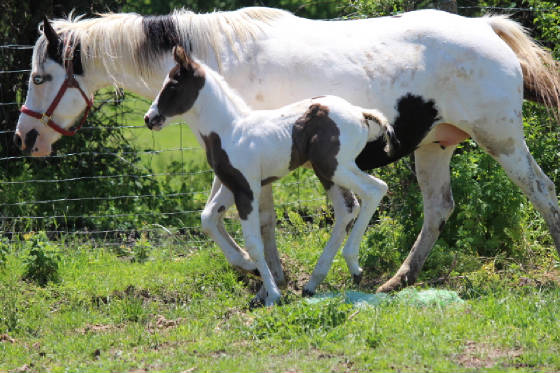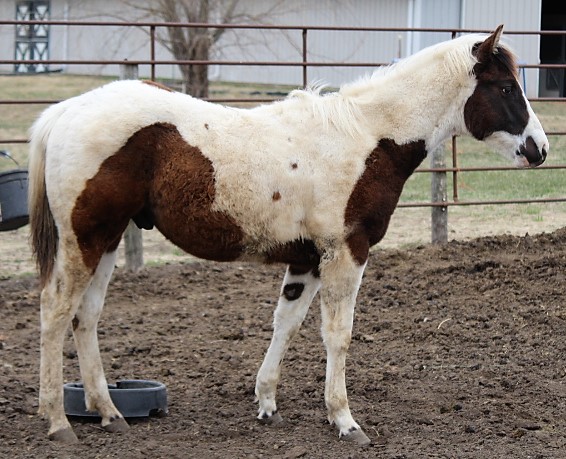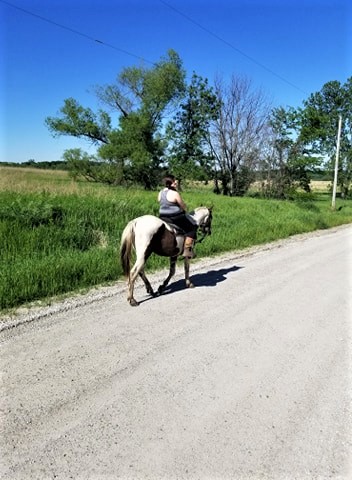 XXXXXXXXXXXXXXXXXXXXXXXXXXXXXXXXXXXXXXXXXXXXXXXXXXXXXXXXXXX

DIAMAN H RISKY BUCK
buckskin homozygous tobiano colt

Sire: Pepsis Color Master

Dam: Diaman H Ris Key Purdy
14.2 hand black tobiano daughter of Ris Key Business o/o full sister to Deltas Promise.
5 panel negative
Homozygous tobiano

TOTO, CRcr, Aa, Ee

This boy's papers are PACKED with APHA and AQHA Legends. Ris Key Business, Delta Olena, RR Riskymastrpiece, Pepsi Poco. Just off the papers: Doc Quixote, Ris Key Business, Delta, Peppy San Badger, Doc Olena .....


This boy is even better looking as a 3 year old than I ever thought he would be! He's already closing in on 15 hands and as thick of horse as you would want. Great manners, and super easy to be around.


$4000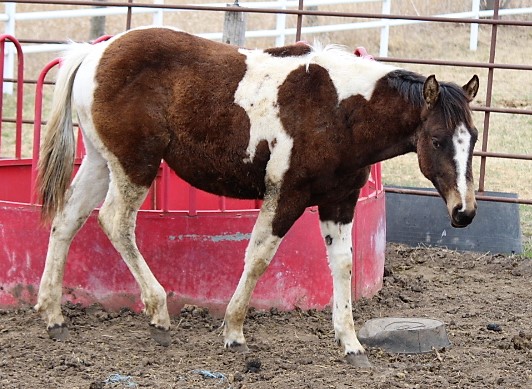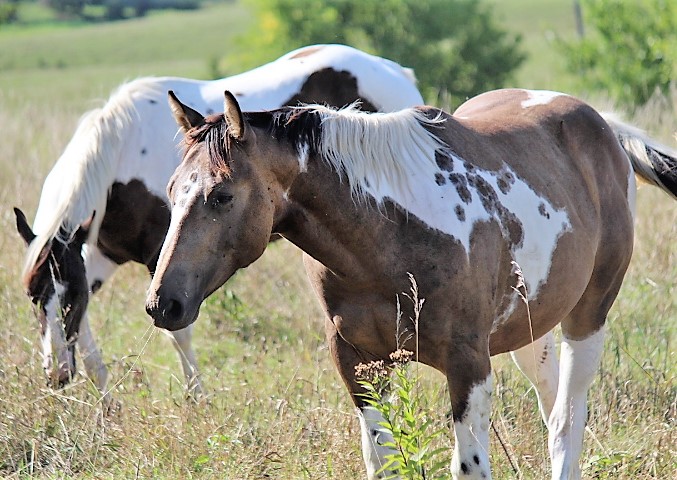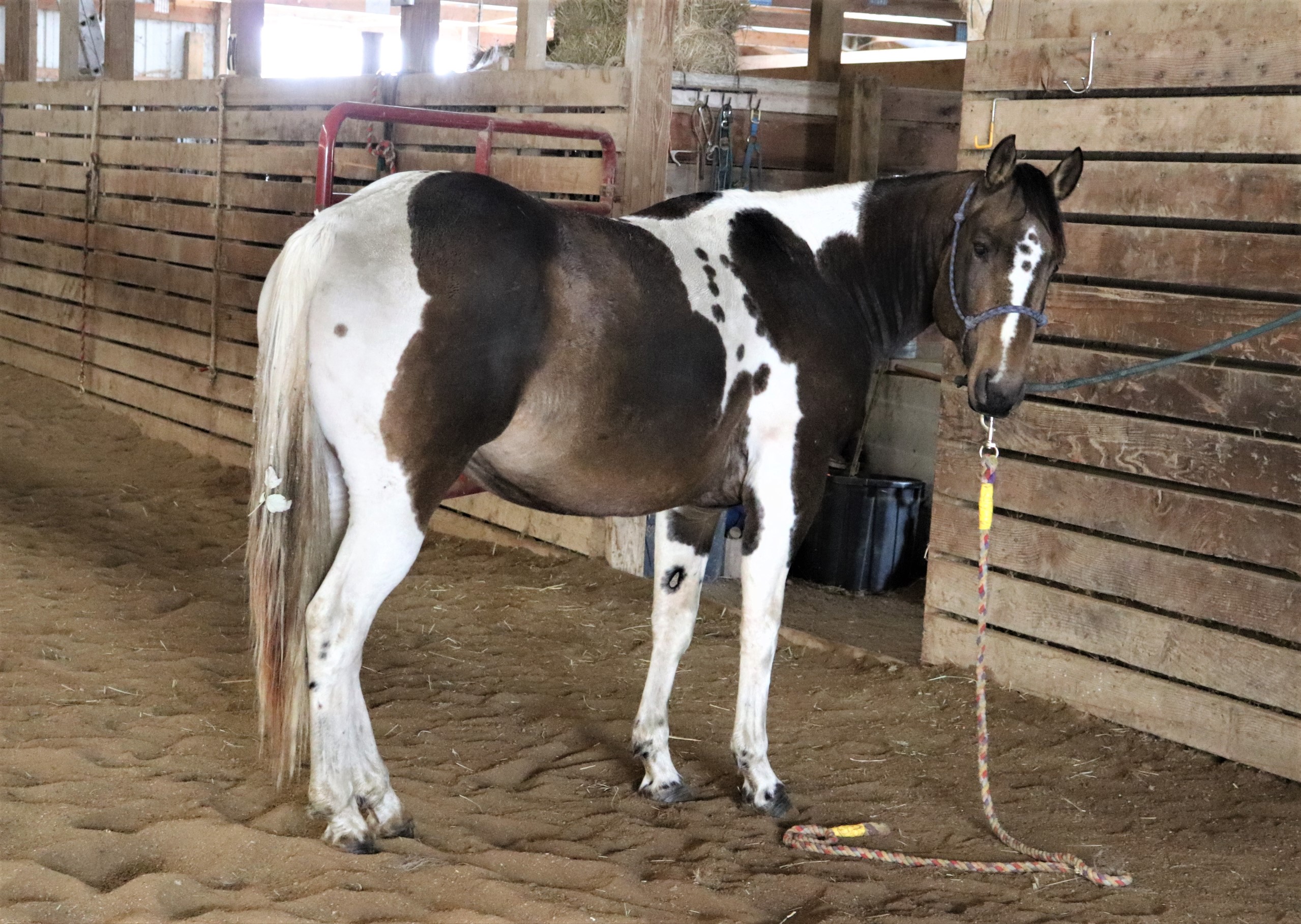 XXXXXXXXXXXXXXXXXXXXXXXXXXXXXXXXXXXXXXXXXXXXXXXXXXXXXXXX


XXXXXXXXXXXXXXXXXXXXXXXXXXXXXXXXXXXXXXXXXXXXXXXXXX


DIAMAN H PEPSI N SAMI
2017 (dble hz) black tobiano filly

Sire: Pepsis Color Master
Dam: Diaman H Ris Key Sami (by Ris Key Business o/o daughter of a $$ earning son of Peppy San Badger)

Filly has been tested and is homozygous for black. Homozygous tobiano and 5 panel negative through parentage.

This filly is a 'stunner'. Could NOT ask for better conformation, color and disposition. VERY nice pedigree!

I expect her to mature at 15 hands, possibly a little more.

Smooth gaits, looking forward to getting this one started under saddle. (fall/winter 2020).


XXXXXXXXXXXXXXXXXXXXXXXXXXXXXXXXXXXXXXXXXXXXXXXXXXXXXXXXXXX

XXXXXXXXXXXXXXXXXXXX 2018 FOALS XXXXXXXXXXXXXXXXXXXXXXXXX



XXXXXXXXXXXXXXXXXXXXXXXXXXXXXXXXXXXXXXXXXXXXXXXXXXXXXXXXXXX


DIAMAN H RISKY ATHENA
2018 Dun homozygous tobiano filly

Sire: QTsGold MasterCard

Dam: Diaman H Lil Falcon (by Diaman H Risky LilPep out of dtr of Ris Key Business)

Homozygous tobiano through parentage. Not tested for homozygousity of black gene.

5 panel negative through parentage.

$3600

**SALE PENDING**
April 27, 2020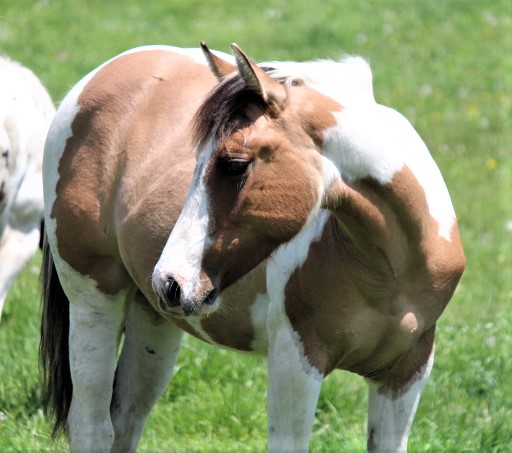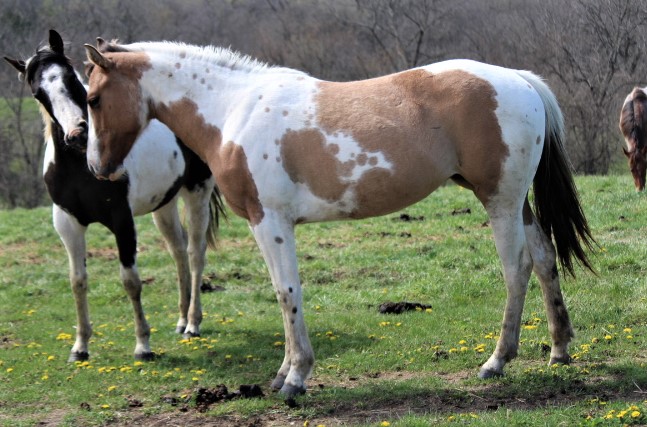 XXXXXXXXXXXXXXXXXXXXXXXXXXXXXXXXXXXXXXXXXXXXXXXXXXXXXXXX


DIAMAN H RISKEY SACHI
2018 Black/brown tobiano filly

Sire: No Risk (by Ris Key Business)
Dam: Diaman H Holidoc Risk (granddaughter of Holidoc)

Homozygous for tobiano and black, as well as 5 panel negative - through parentage

$3250
**SALE PENDING**
10/08/2020

Ris Key Business
Ris Key Business is a 1984 APHA black/tobiano stallion by Cheyenne Moon Bar and out of Happiness Is.
He is the APHA World Champion working cow horse, Amateur Reining and Open Reining Sweepstakes, Two-Time Reserve National Champion Open Reining, No. 4 Lifetime-leading Reining Stallion, Points Earned, Three-Time Honor Roll Champion - Superior Reining, World Show Reining Top 10 - 5 Times, ROMs in Open Reining, Western Riding, Working Cow Horse and Amateur Reining - Points in Open Cutting and Amateur Western Riding - APHA Futurity. First Go - Res. World Champion Non-Pro Reining Sweepstakes. Weanling Halter. Multi Leading Sires List.
Ris Key Business is also a Pt Horse Assoc. 6-Time National Champion - Open Reining and Reining Sweepstakes, Amateur Reining and Working Cow Horse, ROMs in Open Reining, Open Working Cow Horse, and Amateur Reining.
Ris Key Businessís offspring have an outstanding performance record. They hold such titles as: Multi Lifetime Top 10 and #1 Leading Horses, Multi World Show title holders. Multi World Show Top 10. Congress All-Around Performance Champion and Reserve Champion World Show Western Performance Champion, Oscar Crigler Cattle Performance Champion, Futurity finalists, Multi Superiors, Multi ROMs and Points, Multi Honor Roll Champions, Multi Honor Roll Top 10, TRHA, NRHA, PTHA, OCAP, & Open Show Point and Money earners, Performance and Halter Champions, Honor Roll Champions and Top 10.**
**copied directly from the NRCHA web site**
2005 NRCHA (reined cow horse) leading paternal gsires list


For a brief history for those who may be unfamiliar with Holidoc, Bill Freeman rode him to many of his championships and earnings in NCHA aged events. Holidoc has NCHA earnings in excess of $124,294 not including weekend and non-NCHA sanctioned shows. His offspring have earned close to $1 million in earnings, and his grand-get, both maternal and paternal are Multi-million dollar earners. He is considered a "Black-type" Stallion.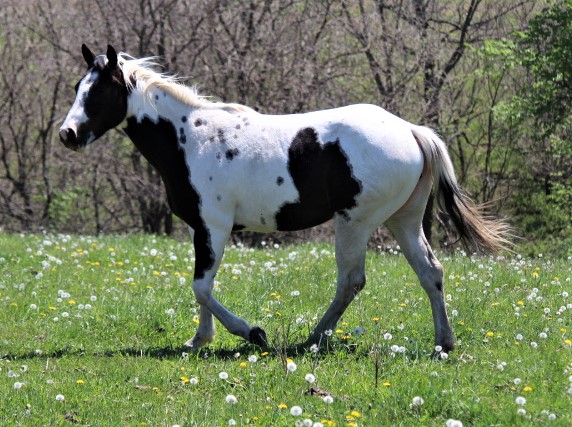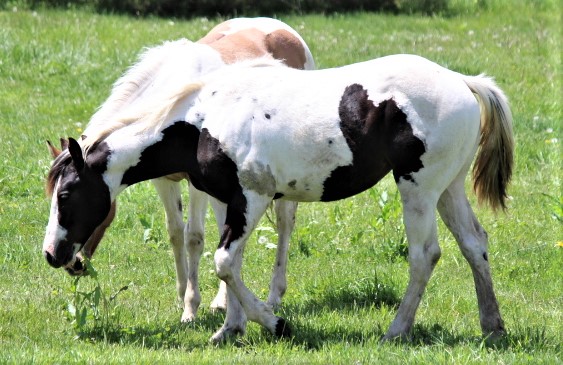 XXXXXXXXXXXXXXXXXXXXXXXXXXXXXXXXXXXXXXXXXXXXXXXXXXXXXXXXXXX


DIAMAN H PEPSIS CARMA
2018 Perlino tobiano filly w/dun factor gene

Sire: Pepsis Color Master
Dam: Dazzle Me Buck (by Passion Buck)

5 panel negative through parentage

$3500

**SALE PENDING**
September, 2020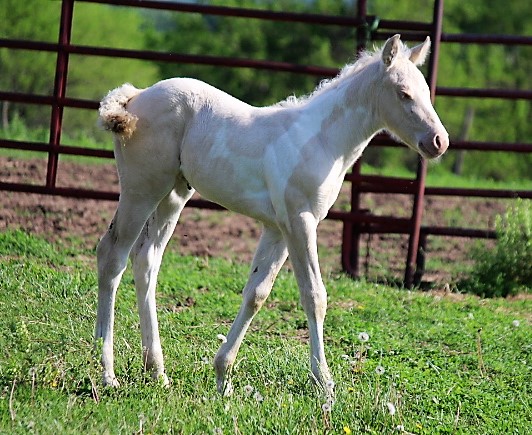 XXXXXXXXXXXXXXXXXXXXXXXXXXXXXXXXXXXXXXXXXXXXXXXXXXXXXXXXXXX

DIAMAN H RISKS SPLASH
2018 Dunskin tobiano/splash 1 filly

Sire: Pepsis Color Master
Dam: Diaman H Strait Risk (by Ris Key Business)

Homozygous for tobiano and black. Has dun factor, has cream gene. Also has splash 1 gene.

5 panel negative through parentage

$6000