XXXXXXXXXXXXXXXXXXXXXXXXXXXXXXXXXXXXXXXXXXXXXXXXXXXX


9 mares in foal to The Storm Truper:

https://www.facebook.com/media/set/?set=a.6419286661479061&type=3

In 2021 and 2022 we bred most of our daughters and granddaughters of Ris Key Business to The Storm Truper. "Truper" is a 15.3 hand double homozygous black tobiano SON of A Tru Rolex. Truper is not only the son of the leading open performance point earning stallion in APHA history, Truper is a performer himself. He has heading, heeling and steer stopping points. Truper is being leased from the Blue Diamond Ranch in Byron, Texas. www.bluediamondranch.com




DIAMAN H STRAIT ROLEX
April 29th, 2022
black tobiano colt

Dam: Diaman H Straits Risk (by Ris Key Business o/o dtr Strait From Texas)


He is homozygous black through parentage and homozygous tobiano (as tested through Animal Genetics)


$5000




XXXXXXXXXXXXXXXXXXXXXXXXXXXXXXXXXXXXXXXXXXXXXXXXXXXXXXXXXXXXXX


DIAMAN H TRU QT ROLEX
May 4th, 2022
black tobiano filly

Dam: QT Jac Spot (by QT Poco Streke out of a daughter of Mr Barbi Cody Jac)

This filly will mature in the 15.2 - 15.3 range. Granddaughter of 2 APHA legends.

$4000

**SOLD**
August 5th, 2022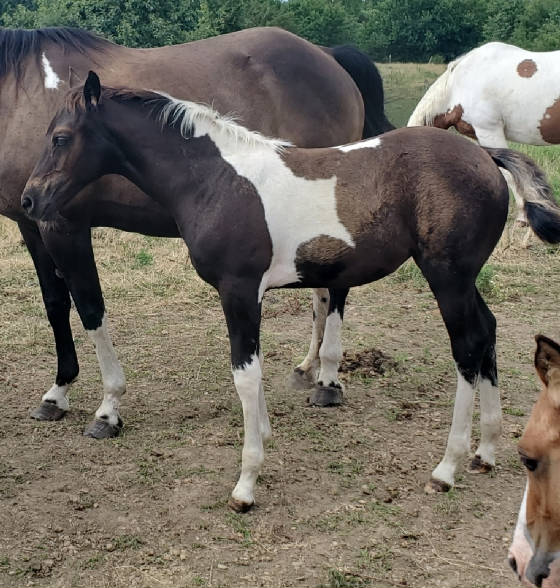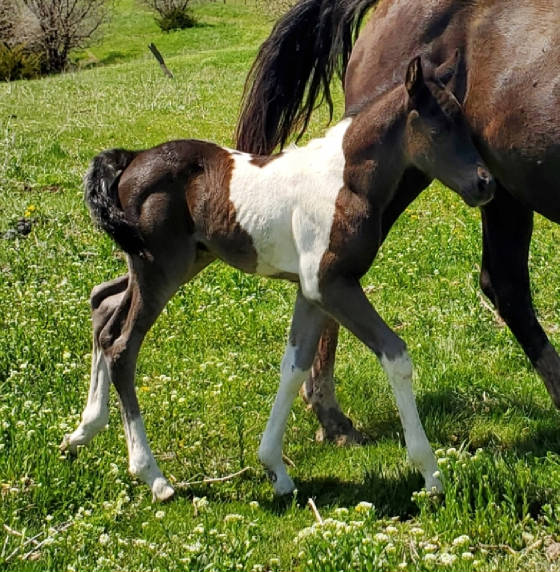 XXXXXXXXXXXXXXXXXXXXXXXXXXXXXXXXXXXXXXXXXXXXXXXXXXXXXXXXXXXXXXXXXX


DIAMAN H TRU DUN RISK
May 5th, 2022
dun tobiano colt

Dam: Diaman H A Dun Risk (by A Breeze of Class out of a daughter of Freckles Solis)

$3500

**SALE PENDING^^
September 3 2022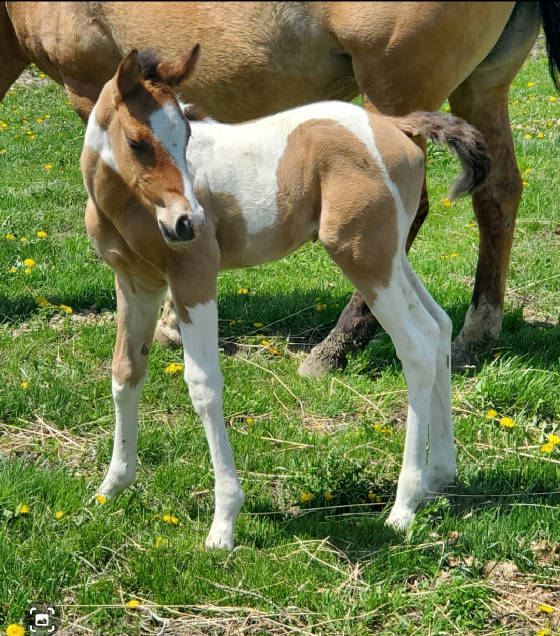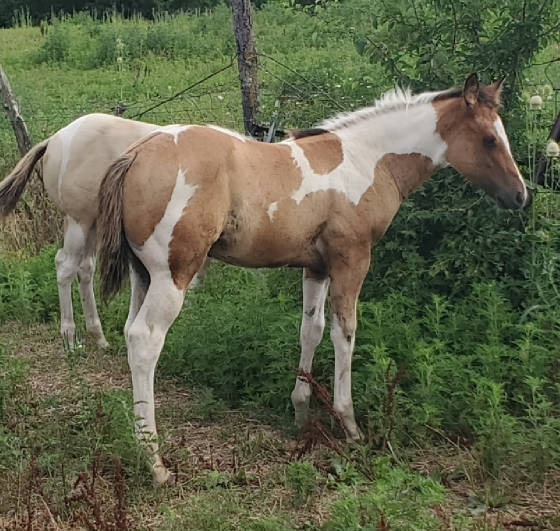 XXXXXXXXXXXXXXXXXXXXXXXXXXXXXXXXXXXXXXXXXXXXXXXXXXXXXXXXXXXXXX

DIAMAN H RYANS ROLEX
May 17th, 2022
black tobiano colt

Dam: Diaman H Risky Jaydun (out of mare above - Diaman H A Dun Risk (by A Breeze of Class out of a daughter of Freckles Solis)

$3250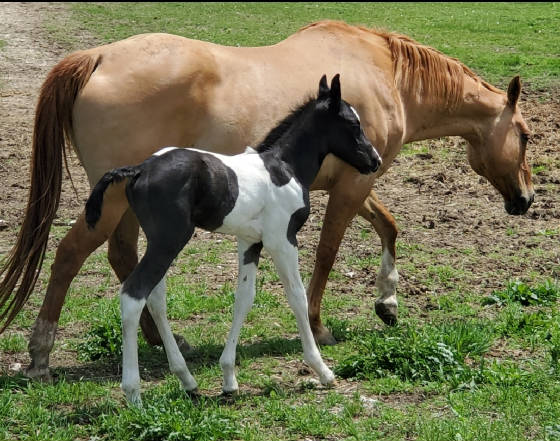 XXXXXXXXXXXXXXXXXXXXXXXXXXXXXXXXXXXXXXXXXXXXXXXXXXXXXXXXXXXXXXXXX

DIAMAN H ROLEX N RISK
May 22nd, 2022
black tobiano filly

Dam: Diaman H Golden Risk (by Ris Key Business)

$3500

**SALE PENDING**
July, 2022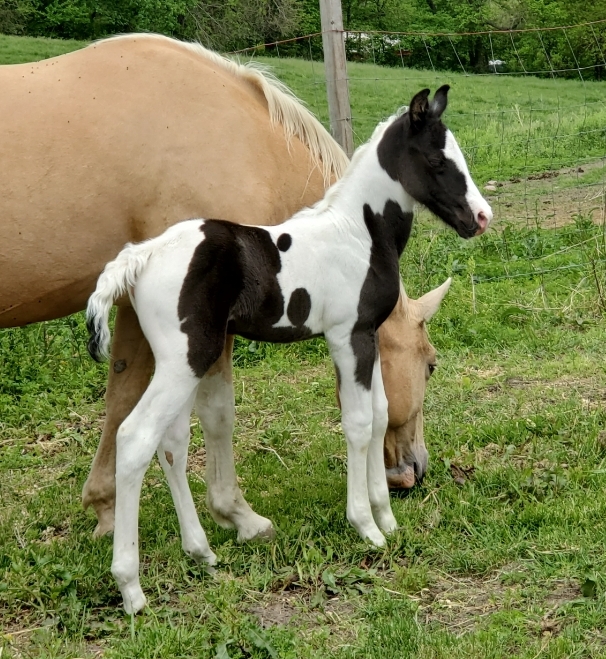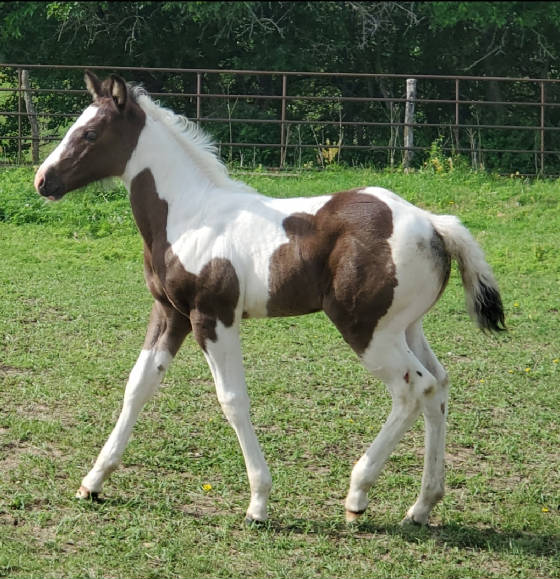 XXXXXXXXXXXXXXXXXXXXXXXXXXXXXXXXXXXXXXXXXXXXXXXXXXXXXXXXXXXX

DIAMAN H JEWELD ROLEX
June 10th, 2022
black tobiano filly

Dam: Jerrys Smiley (Two Eyed Red Buck and Freckles Playboy)

$3500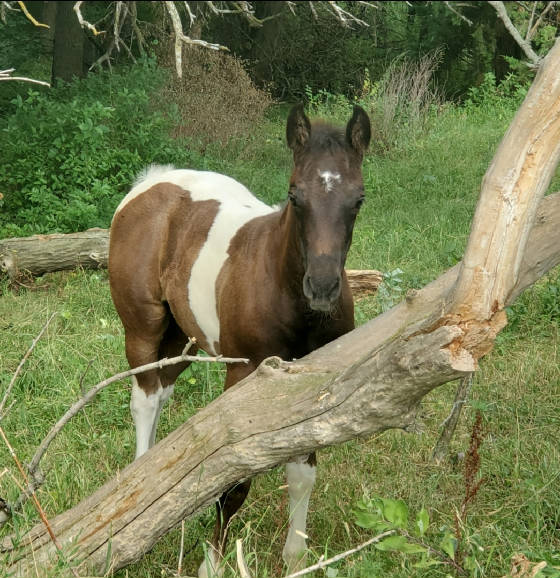 XXXXXXXXXXXXXXXXXXXXXXXXXXXXXXXXXXXXXXXXXXXXXXXXXXXXXXXXXXXX

DIAMAN H TRU ZAYNA
June 8th, 2022
grullo tobiano filly

Dam: DiamanH ZippasZondra (by A Breeze of Class)

$3750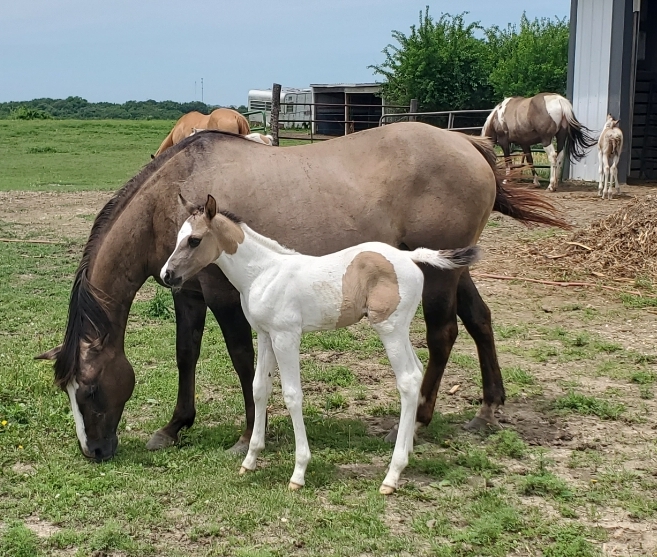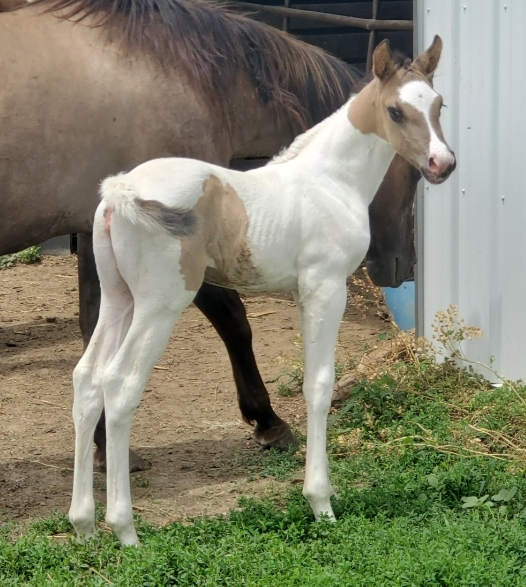 XXXXXXXXXXXXXXXXXXXXXXXXXXXXXXXXXXXXXXXXXXXXXXXXXXXXXXXXXX

3 mares bred to No Risk:

https://www.facebook.com/media/set/?set=a.6421137437960650&type=3
No Risk is a double homozygous son of the world reknown performer and performance sire (roping/reining/working cow horse, etc): Ris Key Business. No Risk's dam is by Shots Flying Sparks


DIAMAN H DAZZLED RISK
May 6th, 2022
black tobiano filly

Dam: Dazzle Me Buck (by Passion Buck)

Will be priced after we get test results for homozygousity.

HOMOZYGOUS!! I'd like to keep this one, priced accordingly.

$7500

**SALE PENDING**
July 30, 2022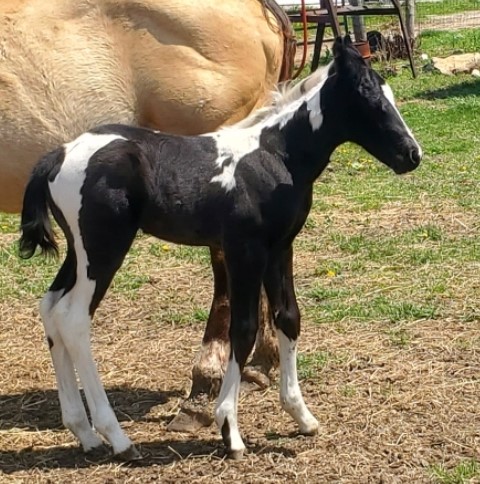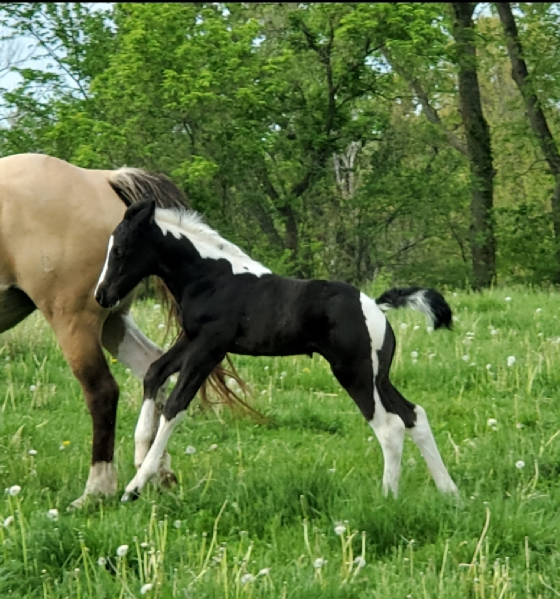 XXXXXXXXXXXXXXXXXXXXXXXXXXXXXXXXXXXXXXXXXXXXXXXXXXXXXXXXXXXXXXX

DIAMAN H SPLASHY RISK
May 21st, 2022
Dun tovero filly

Dam: Diaman H Peggy Sue (by A Breeze of Class)

Private treaty. Contact me: hagerman@iowatelecom.net



XXXXXXXXXXXXXXXXXXXXXXXXXXXXXXXXXXXXXXXXXXXXXXXXXXXXXXXXXXXX

DIAMAN H OAKLEYS RISK
May 26th, 2022
grullo tobiano colt

Dam: Tru Lena (by A Tru Oakley)

Homozygous tobiano through parentage.

$5000

**SALE PENDING**
September 2022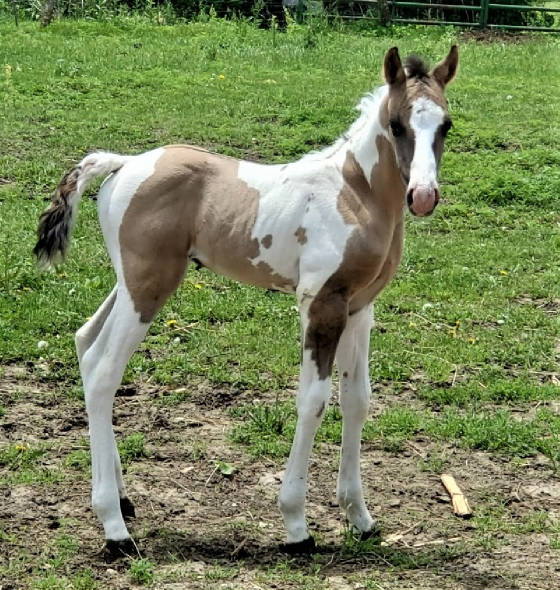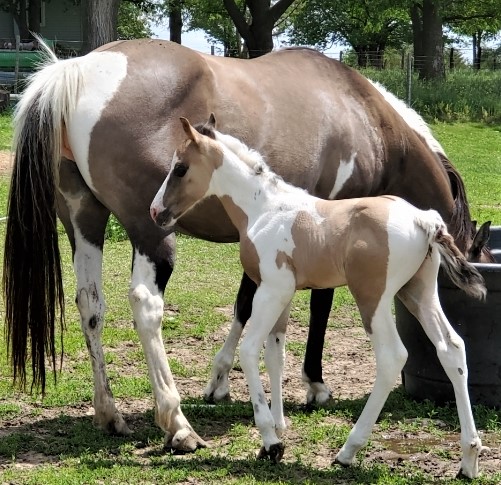 XXXXXXXXXXXXXXXXXXXXXXXXXXXXXXXXXXXXXXXXXXXXXXXXXXXXXX

5 or 6 mares bred to Pepsis Color Master

https://www.facebook.com/media/set/?set=a.6421002811307446&type=3



Pepsi is sired by a point earning son of RR Riskymastrpiece (multiple world champion) and out of a daughter of Pepsi Poco (sire of APHA Hall of Fame inductee: QT Poco Streke).

Pepsi is a buckskin with dun factor (dunskin). He is also double homozygous (black and tobiano).

We do ship semen on Pepsi, with great success across the nation.


DIAMAN H SMOKIN SMART
April 27th, 2022
Dunskin tobiano filly

Dam: Smart Colored Smoke (by Color Me Smart o/o gdtr Mr Gunsmoke)

$4000

**SALE PENDING **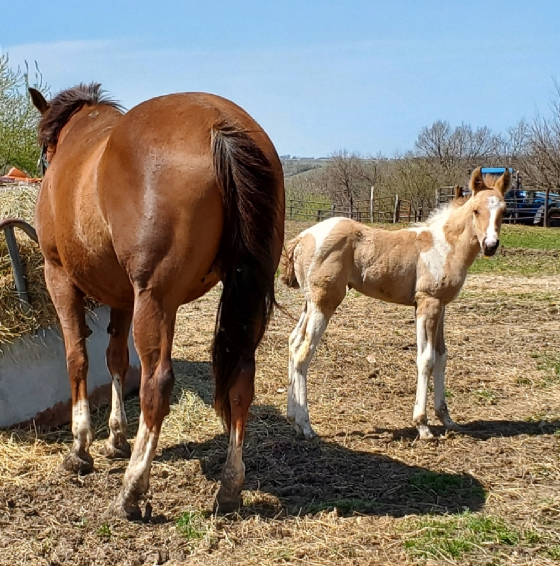 XXXXXXXXXXXXXXXXXXXXXXXXXXXXXXXXXXXXXXXXXXXXXXXXXXXXXXXXXXXXX


DIAMAN H STAR MASTER
May 12th, 2022
Buckskin tobiano filly

Dam: Diaman H R Stars Risk (Patch) (by Ris Key Business out of a daughter of Roulettes HitMan)

$3500

**SALE PENDING**
September 2022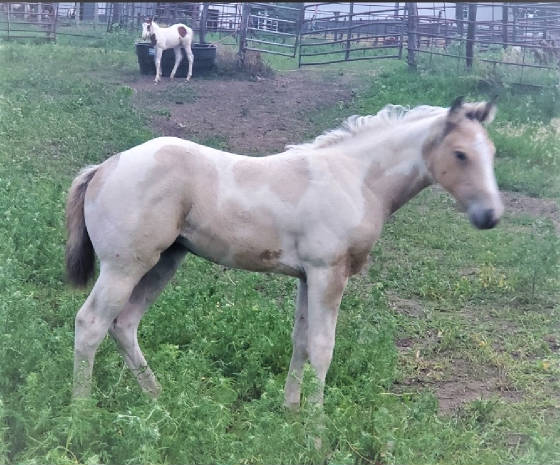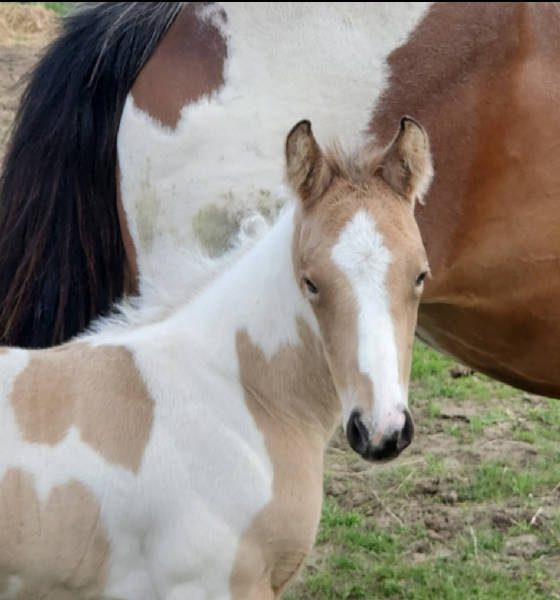 XXXXXXXXXXXXXXXXXXXXXXXXXXXXXXXXXXXXXXXXXXXXXXXXXXXXXXXXXXXXXXXX

DIAMAN H RISKY ZANDER
May 31st, 2022
Bay tobiano/tovero colt

Dam: Diaman H Zippos Risk (by Ris Key Business)

$3500

**SALE PENDING**
August 15, 2022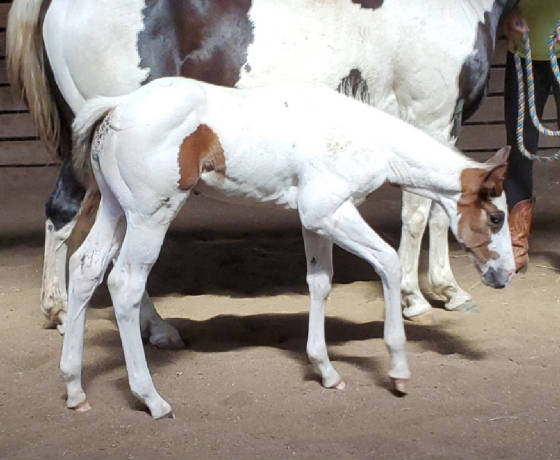 XXXXXXXXXXXXXXXXXXXXXXXXXXXXXXXXXXXXXXXXXXXXXXXXXx

2 mares bred to AQHA gold champagne JLBS Cougar Man.
January, 2022 - Pretty sure only 1 mare is in foal.....the daughter of Ris Key Business is simply not developing a belly.


DIAMAN H COUGARMASTER
April 16th, 2022
Dun tobiano colt

Dam: Diaman H Gem Master (by Pepsis Color Master and out of a daughter of Like A Diamond)
($3500)

**SALE PENDING**
August 13th 2022