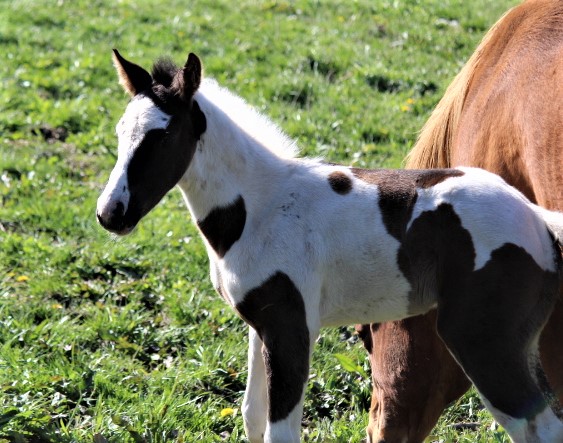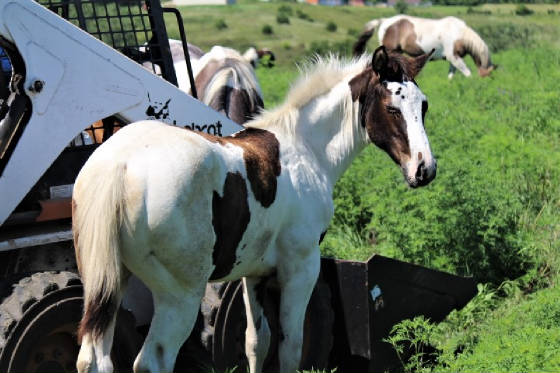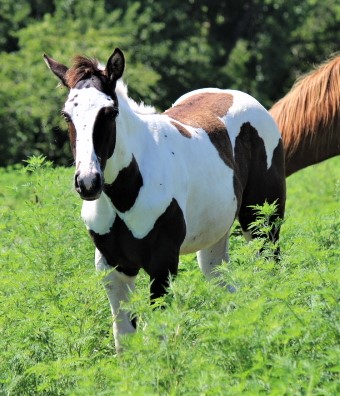 April 10th, 2020
DIAMAN H RIK KEY JADE
black tobiano filly w/partial blue eye

Dam: Jaw - daughter of A Breeze of Class
Sire: Pepsis Color Master

5 panel negative through parentage.
Test results- negative for any overo/splash genes, and she DOES have a cream gene.

This is a very inquisitive, friendly filly. Bold personality and in your pocket, just checking everything out.
Since both dam and sire are over 15 hands, I'd expect this filly to also finish over 15 hands (15.1 probably).


$2500


XXXXXXXXXXXXXXXXXXXXXXXXXXXXXXXXXXXXXXXXXXXXXXXXXXXXXXXX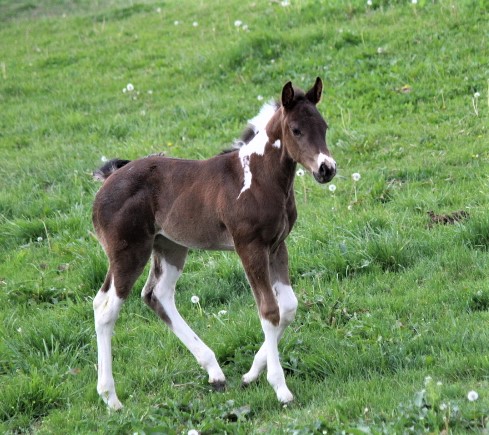 April 18th, 2020
DIAMAN H RISK N ROLEX
black tobiano filly

Dam: Bree - black tobiano daughter of A Tru Rolex
Sire: No Risk

5 panel negative through parentage.

Tested homozygous for tobiano, did not test for black, but dam's black and tobiano genes are linked, so virtual guarantee of double homozygous.


$3750

**UPDATE** 9/15/2020 AVAILABLE due to buyers unexpected change in employment.
**SALE PENDING (again)** 9/15/2020

XXXXXXXXXXXXXXXXXXXXXXXXXXXXXXXXXXXXXXXXXXXXXXXXXXXXXXXX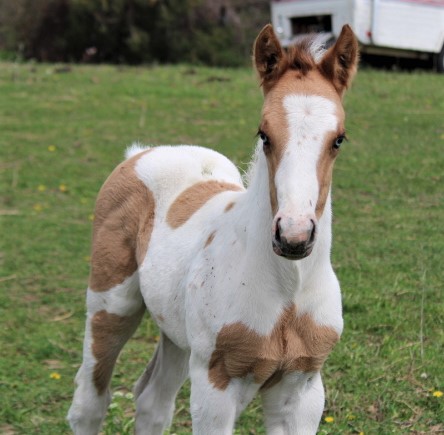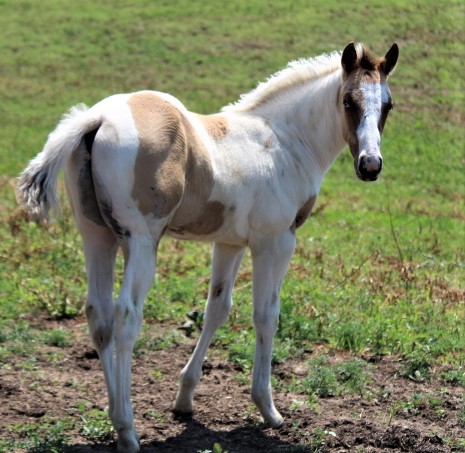 April 22th, 2020
DIAMAN H DUNRISKATRIO
dun tobiano colt

Dam: Diaman H Holidoc Risk (by Diaman H Risky LilPep and out of a daughter of Holidoc)
Sire: Pepsis Color Master

Test results are back. TRIPLE HOMOZYGOUS
Tobiano (TT), Black (EE) and Dun (D/D) Agouti (Aa)

He will only produce dun tobiano and grullo tobiano foals.

$5000

**SALE PENDING**
June 2nd, 2020

XXXXXXXXXXXXXXXXXXXXXXXXXXXXXXXXXXXXXXXXXXXXXXXXXXXXXXXX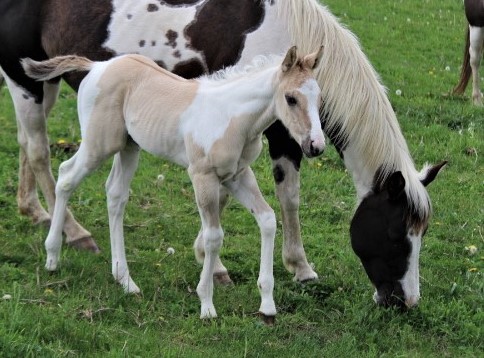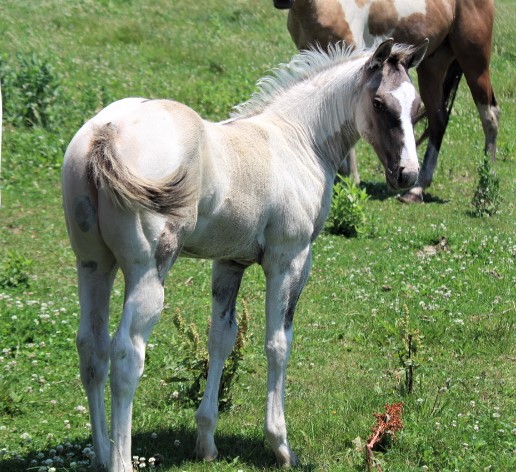 April 26th, 2020
Grulla tobiano filly

Dam: Diaman H Risky McBear (by Ris Key Business)
Sire: Pepsis Color Master

5 panel negative through parentage (and testing). Double homozygous through parentage. Grulla cream through DNA testing.

TOTO, EE, aa, CRcr, DNdn

$3500

**SOLD**
SEPT 2020





XXXXXXXXXXXXXXXXXXXXXXXXXXXXXXXXXXXXXXXXXXXXXXXXXXXXXXXX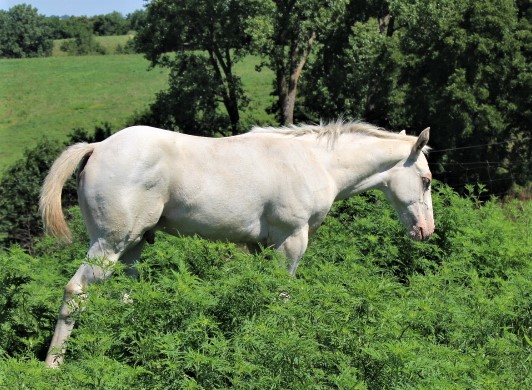 April 28th, 2020
DIAMAN H RISKIN COLOR
perlino/smoky cream tobiano colt

Dam: Diaman H Golden Risk (by Ris Key Business)
Sire: Pepsis Color Master

5 panel negative through parentage.

$2500


XXXXXXXXXXXXXXXXXXXXXXXXXXXXXXXXXXXXXXXXXXXXXXXXXXXXXXXX



XXXXXXXXXXXXXXXXXXXXXXXXXXXXXXXXXXXXXXXXXXXXXXXXXXXXXXXX


May 11th, 2020
DIAMAN H RISKEY PATCH

Double homozygous Buckskin w/dun factor (dunskin) tobiano/overo colt w/2 blue eyes and eyeliner

Dam: Diaman H R Stars Risk (by Ris Key Business)
Sire: Pepsis Color Master

Test results for color and pattern:
TOTO, EE, Aa, CRcr, DNdn, Plus he carries the frame overo gene (as indicated by the blue eyes).

Tested negative for all dominant disorders.
HERDA n/n, MH n/n, PSSM1 n/n, GBED g/n, Frame Overo O/n

$3500
**SALE PENDING**
September 21, 2020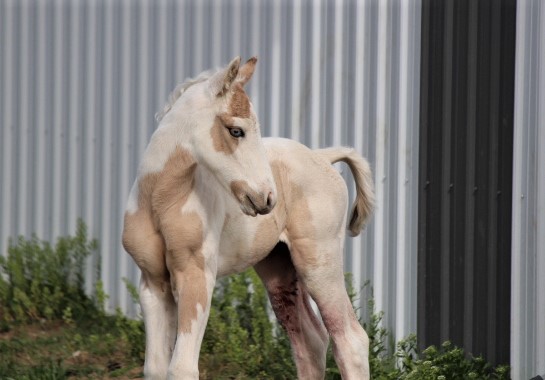 XXXXXXXXXXXXXXXXXXXXXXXXXXXXXXXXXXXXXXXXXXXXXXXXXXXXXXXX


May 12th, 2020
DIAMANH STRAIT POCO
dun tobiano colt

Dam: Diaman H Bliksem (by a son of Strait From Texas o/o dtr QT Poco Streke)
Sire: Pepsis Color Master

5 panel negative through parentage.

Double homozygous through parentage.

$2500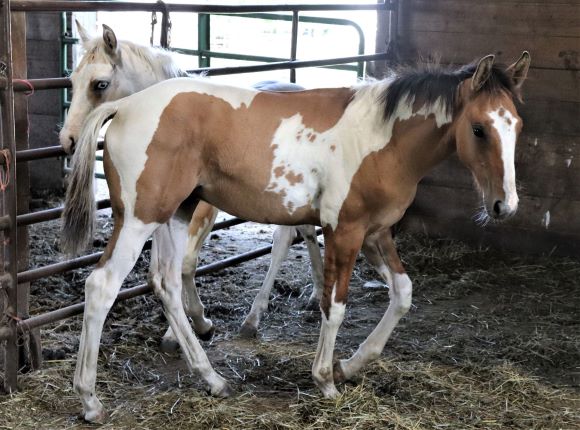 XXXXXXXXXXXXXXXXXXXXXXXXXXXXXXXXXXXXXXXXXXXXXXXXXXXXXXXX

May 13th, 2020
DIAMAN H FLEET RISK
buckskin tobiano filly

Dam: Diaman H Ris Key Tigg - by Ris Key Business
Sire: Pepsis Color Master

5 panel negative through parentage.

Test results are negative for tobiano homozygousity, priced accordingly.

$2500

**SALE PENDING**
June 28th, 2020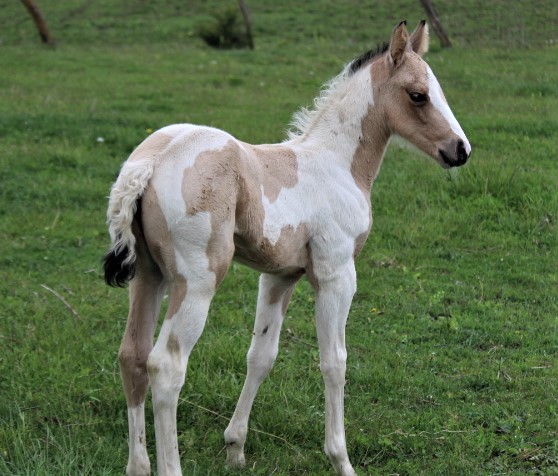 XXXXXXXXXXXXXXXXXXXXXXXXXXXXXXXXXXXXXXXXXXXXXXXXXXXXXXXX


May 13th, 2020
DIAMAN H PEPSI LEO
dun/buckskin tobiano colt

Dam: Diaman H LeoSans Risk - by Ris Key Business
Sire: Pepsis Color Master

5 panel negative through parentage.
Here's the other super friendly foal we have this year. He's an 'in your face' kind of colt, just wanting a little attention. Persistent....but not obnoxious. This guy will also mature a bit taller than most of our foals. Dam and sire are both over 15 hands, so I'd expect this guy to end up around 15.1. This boy is going to be SUPER stout. If you are looking for a calm quiet future riding horse....this guy is probably the biggest bargain of the 2020 foals.

$2000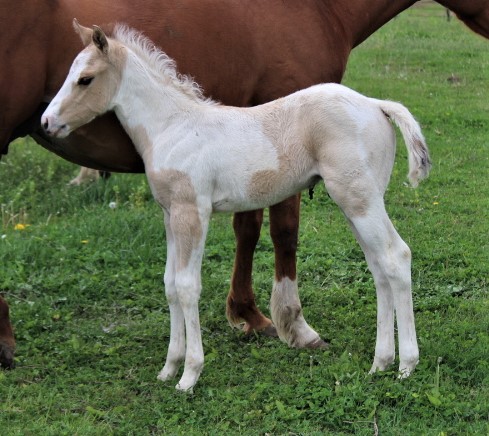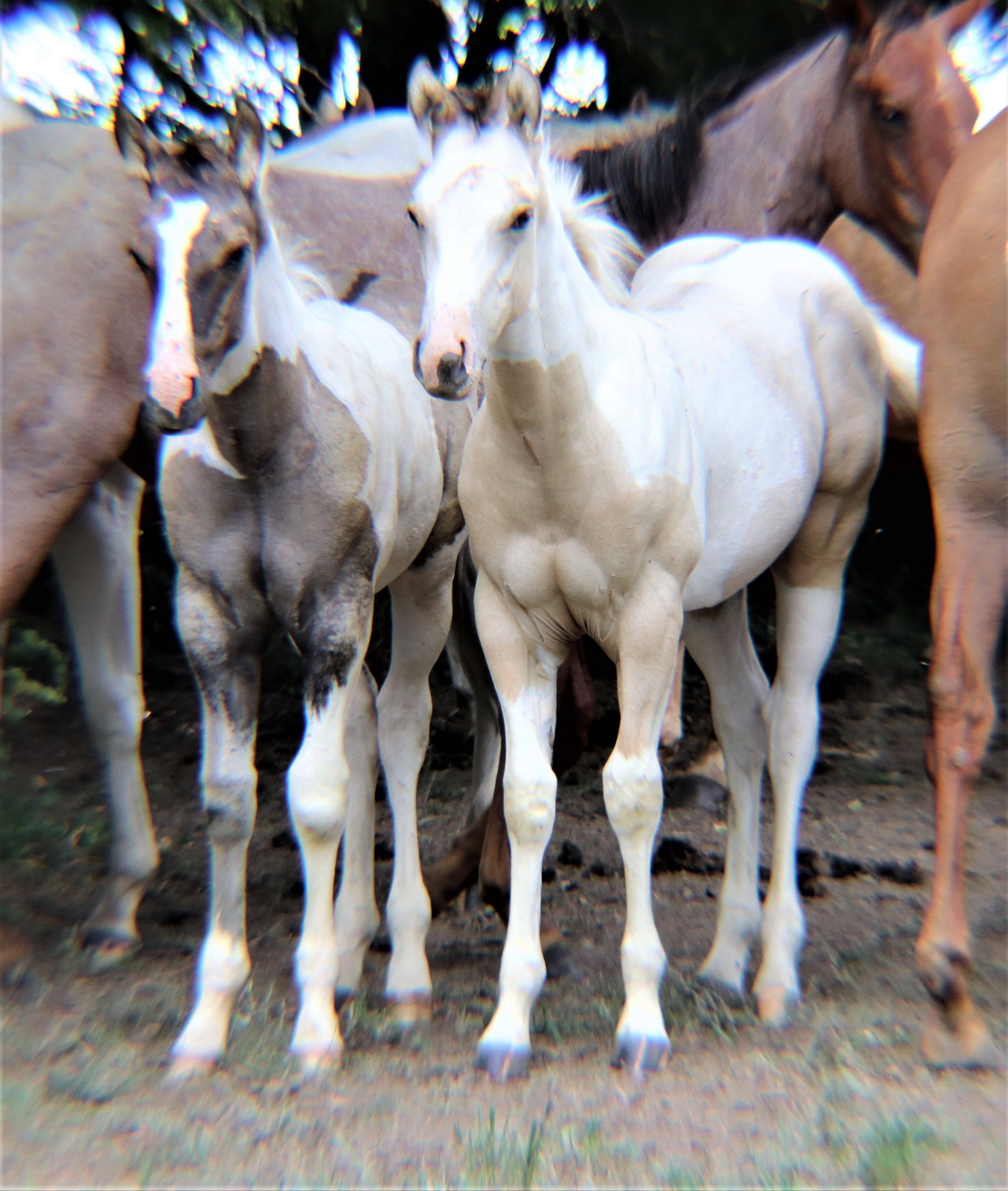 XXXXXXXXXXXXXXXXXXXXXXXXXXXXXXXXXXXXXXXXXXXXXXXXXXXXXXXX

May 23, 2020
DIAMAN H LIL SPRITE
Double homozygous black tobiano filly

Dam: Riskys Lil Lena by Colored Me Blue
Sire: No Risk

The size of this filly was a surprise. VERY tiny, much smaller than this mare's previous/first foal (even as a maiden mare). I'm going to predict her mature height to be under 14 hands, so please do NOT inquire about purchasing her unless you are looking for a pony sized horse. She's extremely well bred, and you can see she's already built like a tank....but she's tiny...and therefore priced half of what she would be as a 'normal' sized foal.

$1800

**SALE PENDING**
June 22, 2020



XXXXXXXXXXXXXXXXXXXXXXXXXXXXXXXXXXXXXXXXXXXXXXXXXXXXXXXX


May 29th, 2020
DIAMAN H CITA QT RISK
Black, homozygous tobiano colt

Dam: Citas QT HotPants (by QT Poco Streke)
Sire: No Risk (by Ris Key Business)

Homozygous tobiano through parentage.
5 panel negative through parentage.

Will test for homozygousity of black gene.
Definitely a stallion prospect. Can't ask for a much better combination of color, conformation and pedigree for a stallion prospect. Should mature 15 - 15.1.

$3750
$4000 if he's homozygous for black.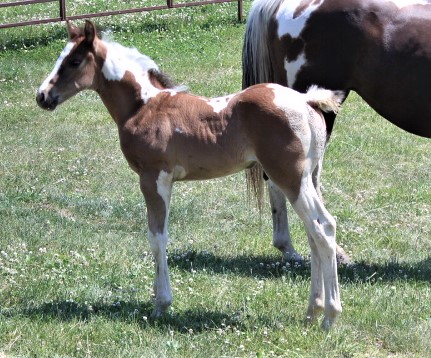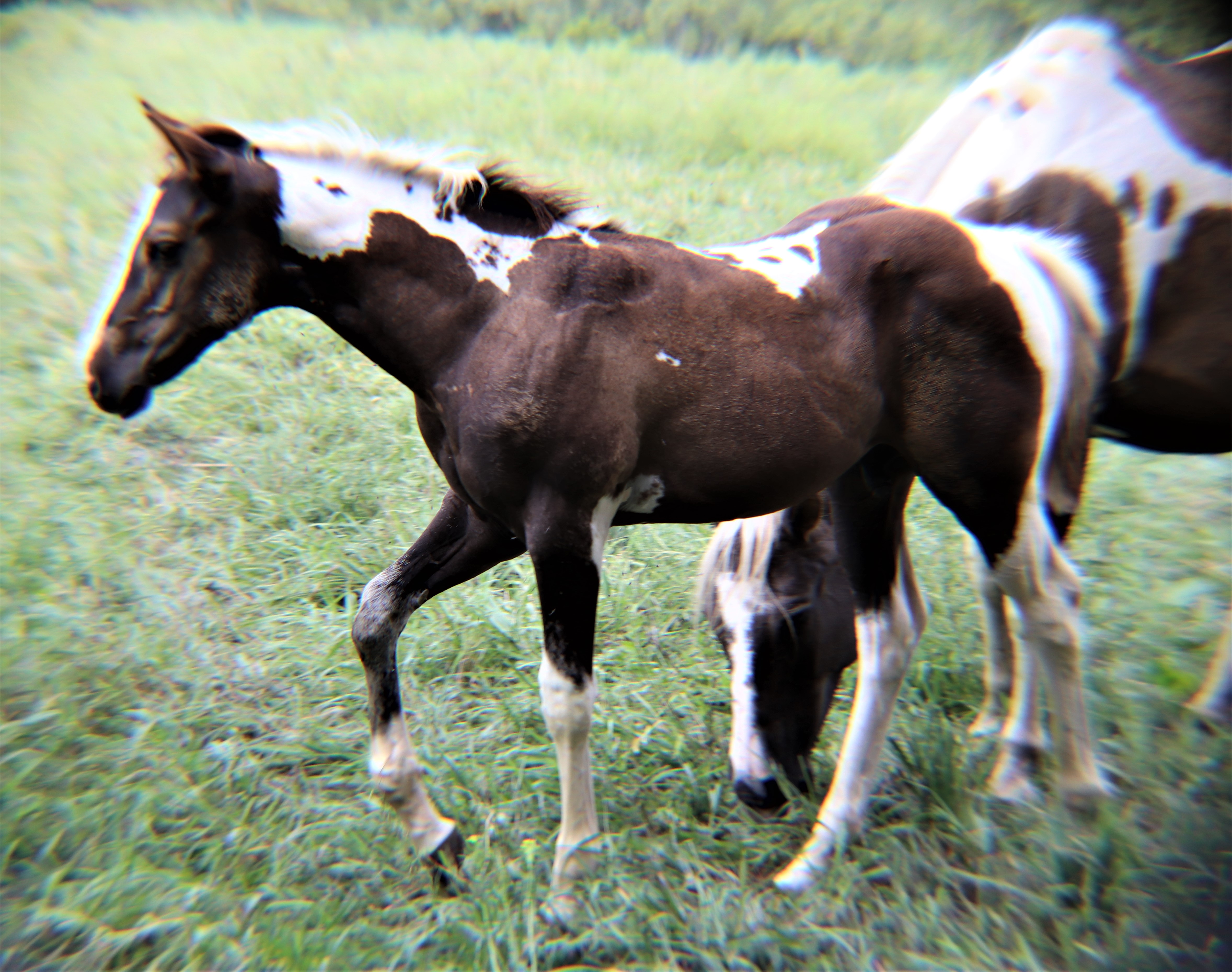 XXXXXXXXXXXXXXXXXXXXXXXXXXXXXXXXXXXXXXXXXXXXXXXXXXXXXXXXXXXXXXXX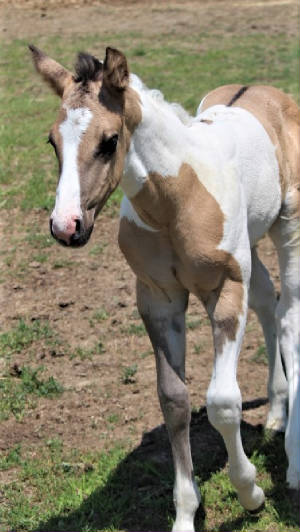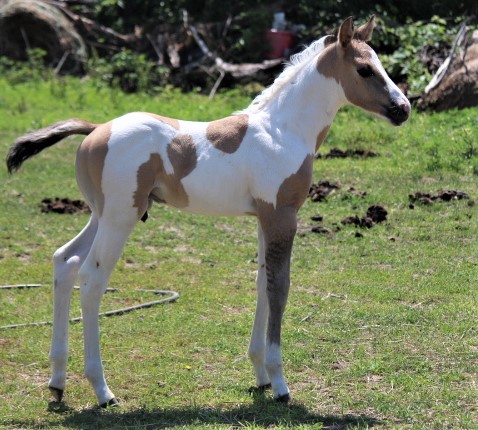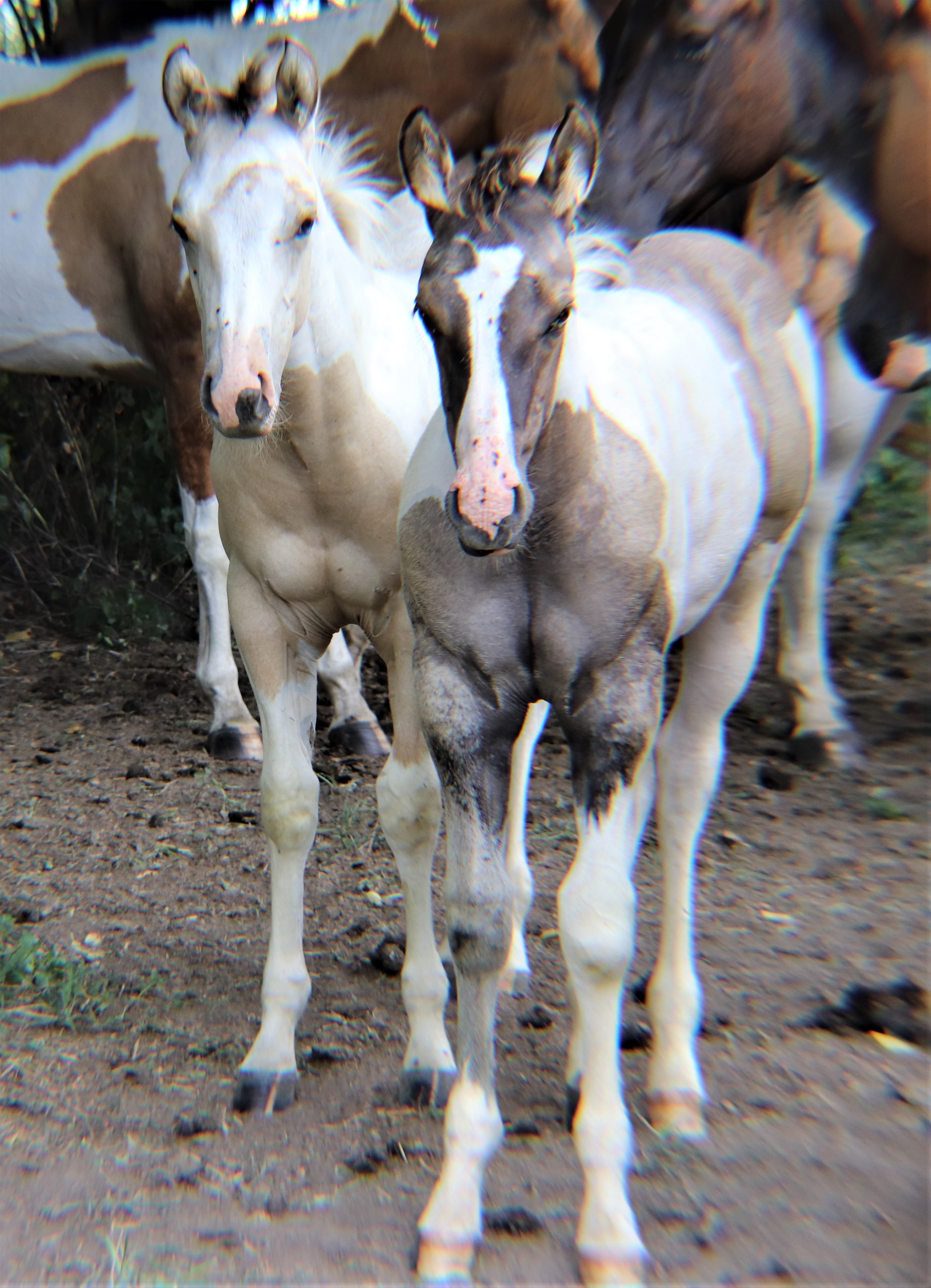 June 9th, 2020
Grullo tobiano colt

Dam: Diaman H A Dun Risk (by A Breeze of Class o/o dtr Freckles Solis)
Sire: No Risk (by Ris Key Business)

5 panel negative through parentage.

$2500


XXXXXXXXXXXXXXXXXXXXXXXXXXXXXXXXXXXXXXXXXXXXXXXXXXXXXXXX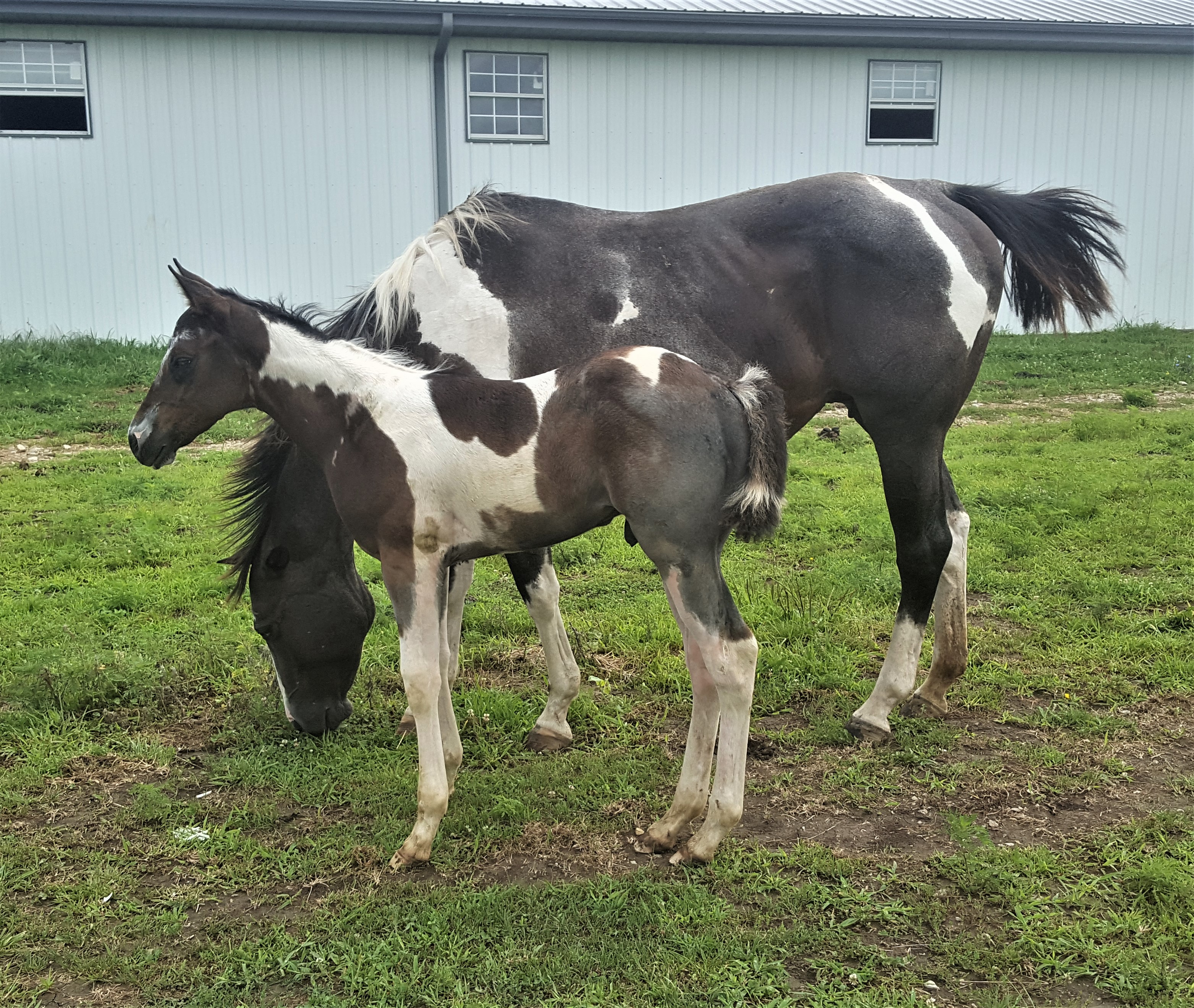 June 15th, 2020
DIAMAN H RIS KEY JAKE
Blue roan tobiano colt

Dam: Diaman H Musical Risk (by A Breeze of Class o/o dtr White Mount/Music Mount)
Sire: No Risk (by Ris Key Business)

5 panel negative through parentage.
homozygous black through parentage.

Just about lost this little guy's left eye due to a puncture at only a couple of days old. After several weeks of treatment, and a number of HUGE bills from Iowa State University, we did end up saving it. Prognosis is now good for regaining most of his vision in that eye. When he was born, we were seriously considering keeping him back as a stallion prospect. Now that we've spent hundreds of hours with him to treat that eye, we are even more inclined to do so. He is not for sale, at least for now.











XXXXXXXXXXXXXXXXXXXXXXXXXXXXXXXXXXXXXXXXXXXXXXXXXXXXXXXX