If you would like to see dozens (hundreds?) of photos of these foals (or any of our other horses), you can find them at our face book page: Diaman H Stables

Because Diaman H Stables face book page is a business page, it MUST be set to public viewing....which means you do NOT need to have a face book account to access the albums.

I update the albums for the youngest horses every week or two until winter. Since they are in the pasture most of the time, they do grow heavy winter hair. Winter photos rarely do them justice. Once they start to shed, I'll again take regular photos of them (usually in May).

If you want to be automatically informed when I update photos, simply "LIKE" the Diaman H Stables page.


Thank you!
**CLICK HERE** to see a video of the boys - March 19, 2020 These remaining colts have not been gelded yet. We do plan to have another 'gelding party' in the next month or so (depending on weather, and vet's schedule). At least 2 of the (non homozygous) boys are getting on that trailer.
XXXXXXXXXXXXXXXXXXXXXXXXXXXXXXXXXXXXXXXXXXXXXXXXXX


DIAMAN H PEPSI N SAMI
2017 (dble hz) black tobiano filly

Sire: Pepsis Color Master
Dam: Diaman H Ris Key Sami (by Ris Key Business o/o daughter of a $$ earning son of Peppy San Badger)

Filly has been tested and is homozygous for black. Homozygous tobiano and 5 panel negative through parentage.

This filly is a 'stunner'. Could NOT ask for better conformation, color and disposition. VERY nice pedigree!

I expect her to mature around 15.1 hands

Sami has very smooth gaits. AS of November, 2020 she has approximately 20 rides on her (30 days training).

**SALE PENDING**



undefined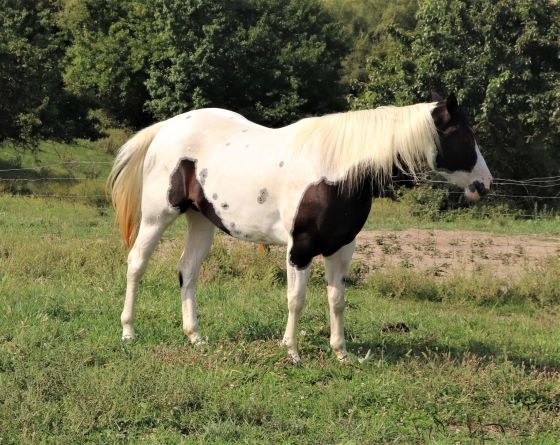 undefined

XXXXXXXXXXXXXXXXXXXXXXXXXXXXXXXXXXXXXXXXXXXXXXXXXXXXXXXX

DIAMAN H PEPSIS CASS

2017 black tobiano gelding

Sire: Pepsis Color Master

Dam: Diaman H Risk N Rolex - Black, homozygous tobiano (tovero) gdtr daughter of A Breeze of Class.
5 panel negative through parentage.

Currently in training and proving to be a very safe, reliable horse. Pheasant flew into him up out of the CRP field while being ridden....NO SPOOK.

Current price with 1 month training completed (through mid-April)

$3000

COST OF TRAINING WILL BE PASSED ON TO BUYER - PRICE WILL INCREASE WITH EACH ADDITIONAL MONTH OF TRAINING.

**SALE PENDING** September 2020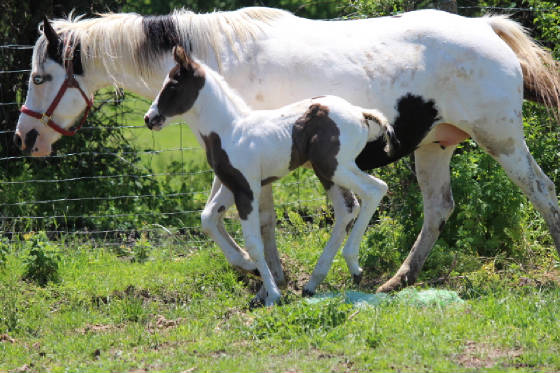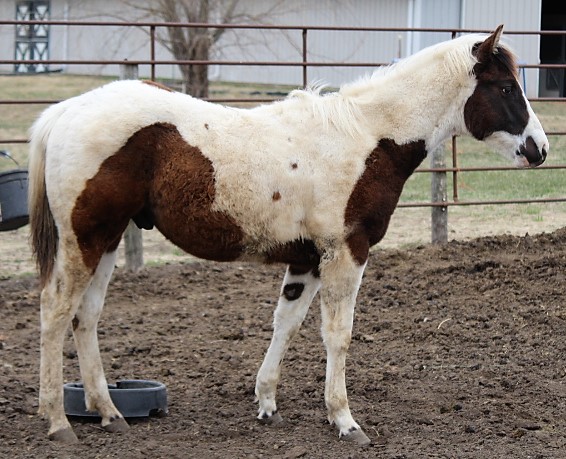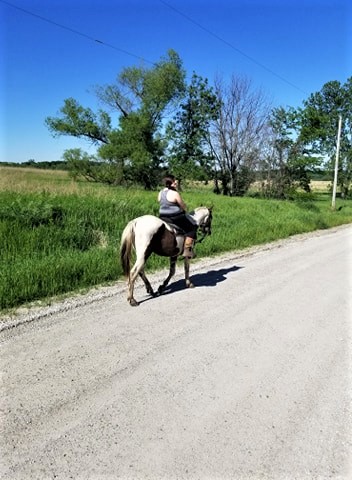 XXXXXXXXXXXXXXXXXXXXXXXXXXXXXXXXXXXXXXXXXXXXXXXXXXXXXXXXXXX

XXXXXXXXXXXXXXXXXXXXXXXXXXXXXXXXXXXXXXXXXXXXXXXXXXXXXXXXXXX

XXXXXXXXXXXXXXXXXXXX 2018 FOALS XXXXXXXXXXXXXXXXXXXXXXXXX



XXXXXXXXXXXXXXXXXXXXXXXXXXXXXXXXXXXXXXXXXXXXXXXXXXXXXXXXXXX


DIAMAN H RISKY ATHENA
2018 Dun homozygous tobiano filly

Sire: QTsGold MasterCard

Dam: Diaman H Lil Falcon (by Diaman H Risky LilPep out of dtr of Ris Key Business)

Homozygous tobiano through parentage. Not tested for homozygousity of black gene.

5 panel negative through parentage.

$4250

**SALE PENDING**
April 27, 2020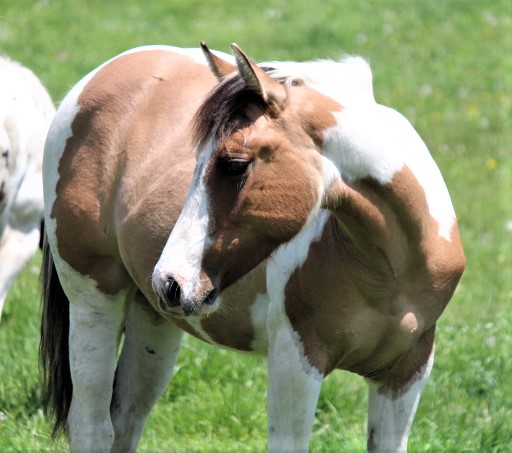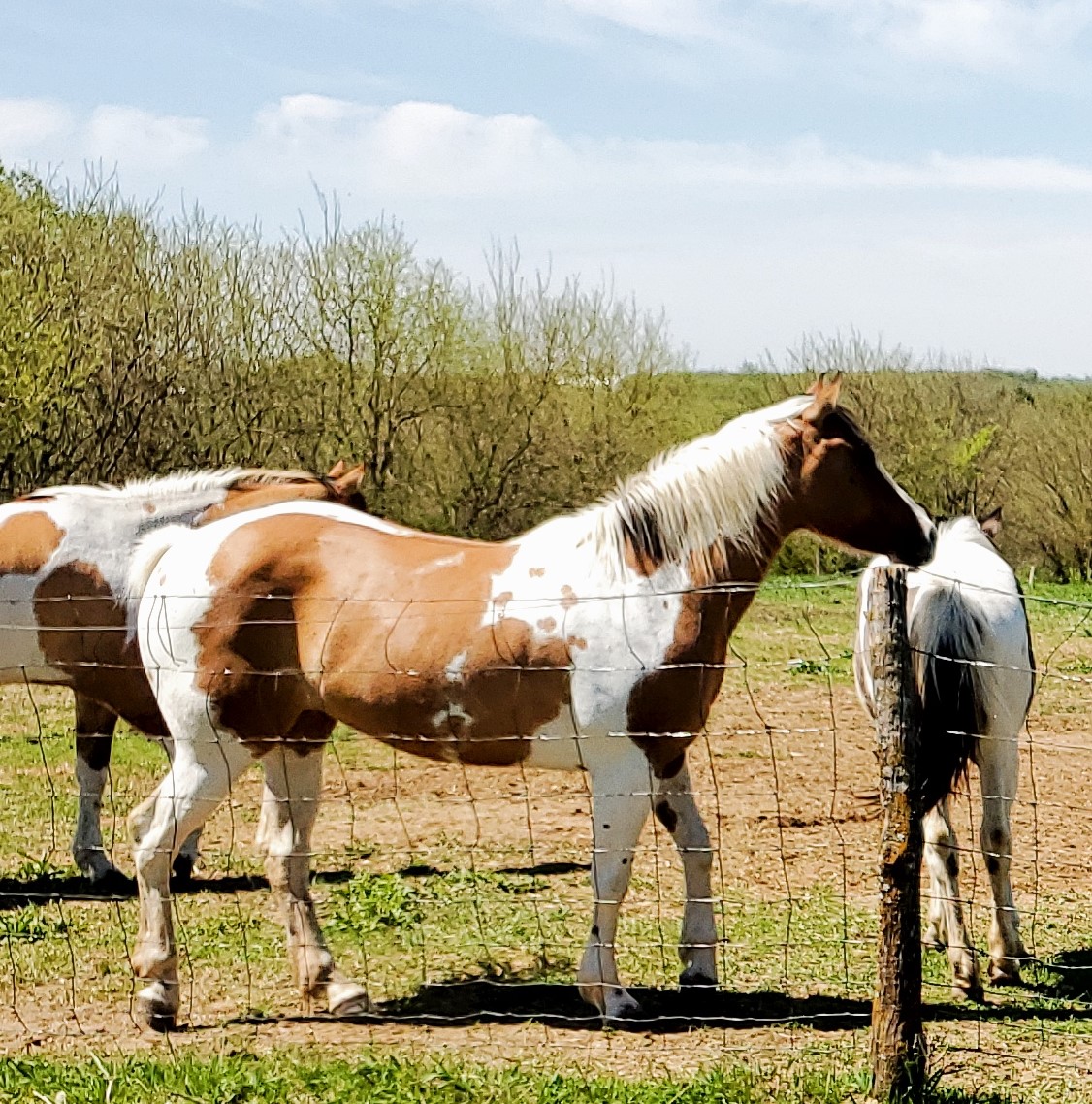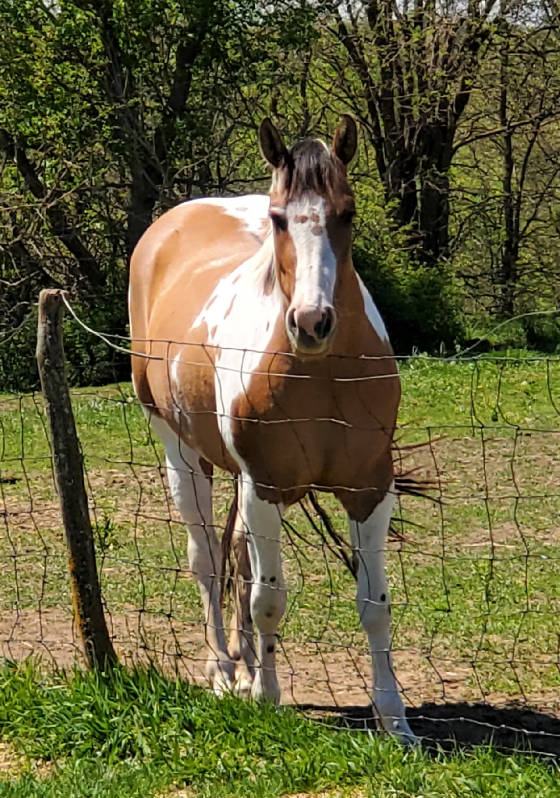 XXXXXXXXXXXXXXXXXXXXXXXXXXXXXXXXXXXXXXXXXXXXXXXXXXXXXXXXXXX

DIAMAN H RISKS SPLASH
2018 Dunskin tobiano/splash 1 filly

Sire: Pepsis Color Master
Dam: Diaman H Strait Risk (by Ris Key Business)

Homozygous for tobiano and black. Has dun factor, has cream gene. Also has splash 1 gene.

5 panel negative through parentage.

This sweet girl isn't going to get very tall. Like her dam, I doubt she'll get much over 14/14.1.

This will be our first "Pepsi" to (probably) be retained to be put into our broodmare band.

$6000

Guess I was wrong about being able to keep this one, too....
**SALE PENDING** 3/14/2021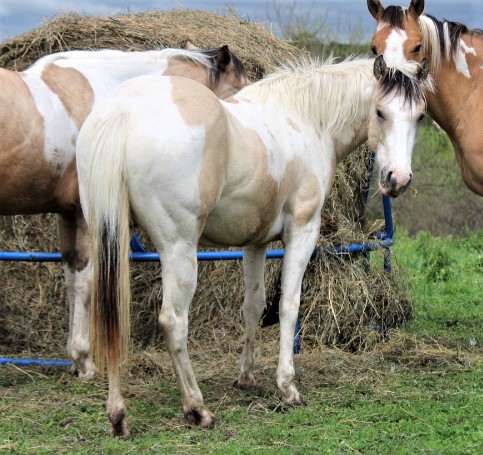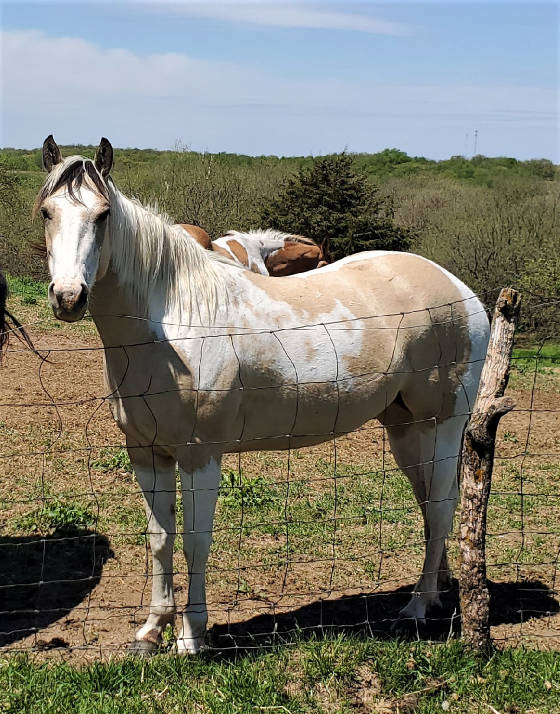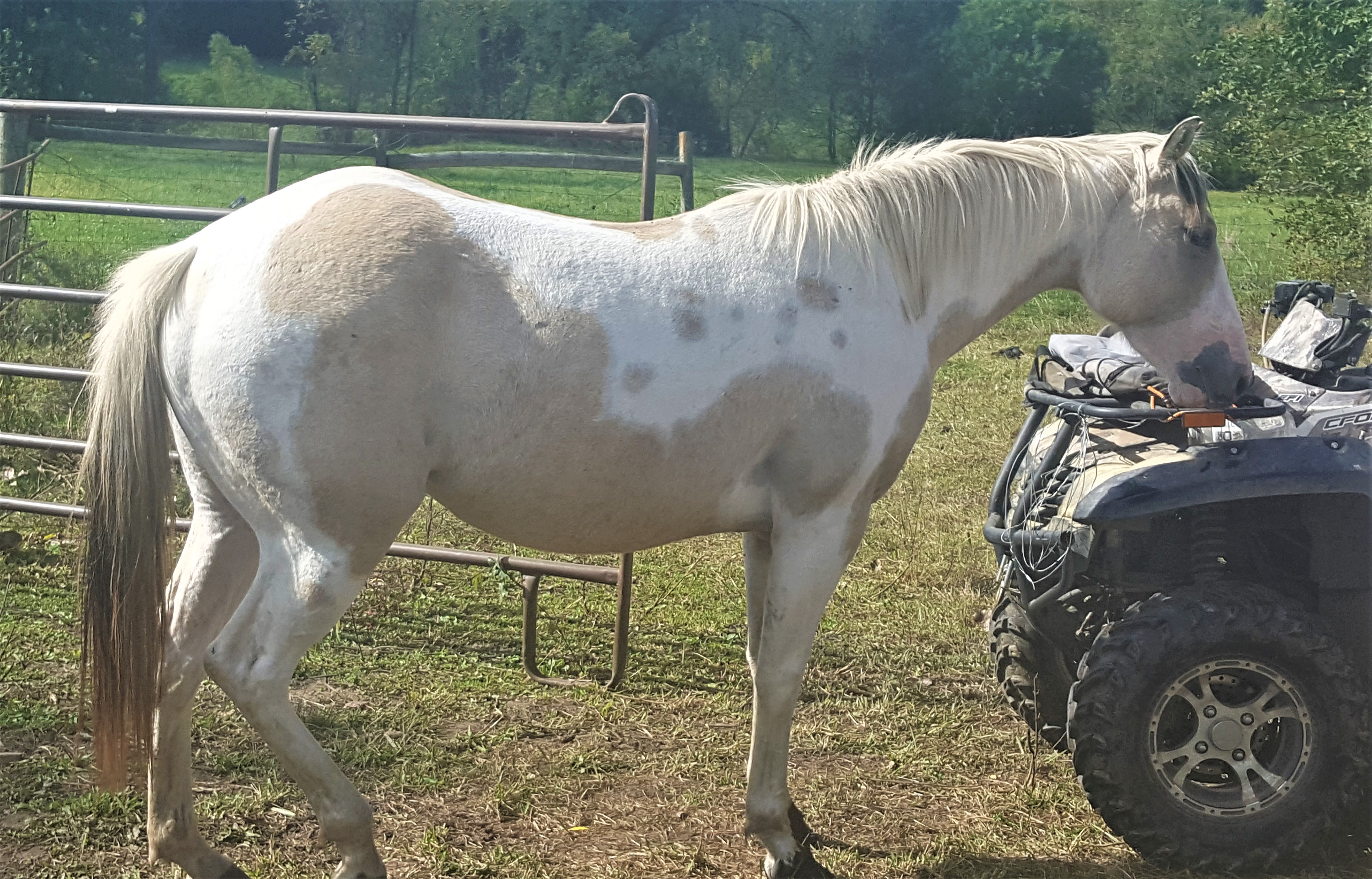 ........2019 FOALS.......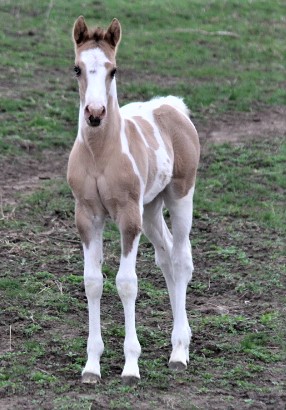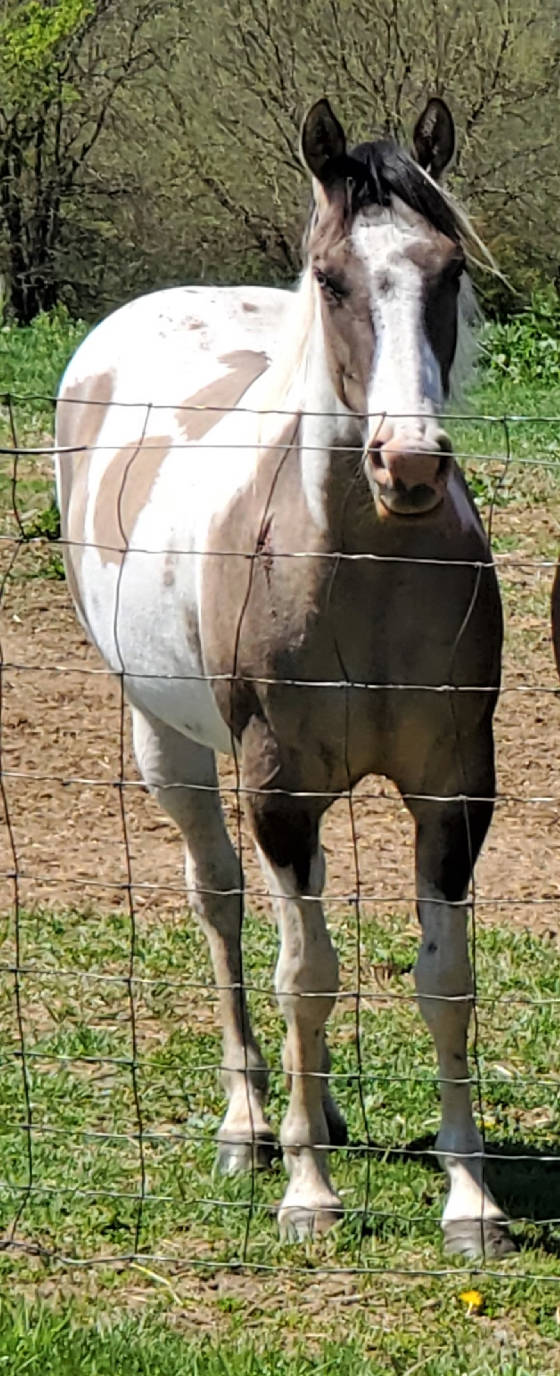 DIAMAN H HOT BREEZE
2019 Grulla tobiano filly w/one blue eye and one partial blue

Dam: Hot Pants - black hz tobiano dtr of QT Poco Streke
Sire: A Breeze of Class

5 panel negative through parentage.

Homozygous for tobiano AND black.

Sorry, can't part with this one....it's our old stallion's last foal before we had to have him put down...

XXXXXXXXXXXXXXXXXXXXXXXXXXXXXXXXXXXXXXXXXXXXXXXXXXXXXXXXXXX



DIAMAN H GAY BAR BOON
2019 Red roan filly

Dam: Gay Bar Boon - daughter of Gay Bar Drummer (out of Hickorys Red Boon - an NRHA money earning daughter of Boons Millennium)
Sire: Diaman H Straits Boon (gson Color Me Smart and Strait From Texas)

5 panel negative through parentage.
Homozygous roan through parentage.

$4000

Check out this filly's sire:
Diaman H Straits Boon by Colored Me Blue.
Colored Me Blue is by Hall of Fame Inductee: COLOR ME SMART out of a full sister to Peptoboonsmal
Diaman H Straits Boon is out of a black tobiano daughter of Strait From Texas by Ris Key Business (see home page for the incredible performance AND produce records of both of these stallions)

This filly also has a VERY strong bottom side pedigree:
Dam: GAY BAR BOON
2012 dun roan tobiano mare

Sire: Gay Bar Drummer -
7 ROMs
6 Superiors
3 World Championship

2005 APHA #1 Point Earner - one rider/one horse
2007 Greatest American Paint Horseman Champion
2014 was his fourth Senior Working Cow Horse World Championship in the last five years

Hickorys Red Boon - AQHA pt earner, NRHA $$ earner (by Boons Millennium - NCHA $$ earner - by Peptoboonsmal)


XXXXXXXXXXXXXXXXXXXXXXXXXXXXXXXXXXXXXXXXXXXXXXXXXXXXXXXX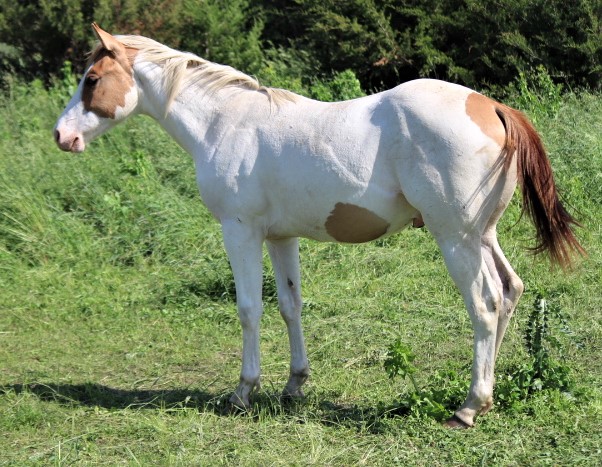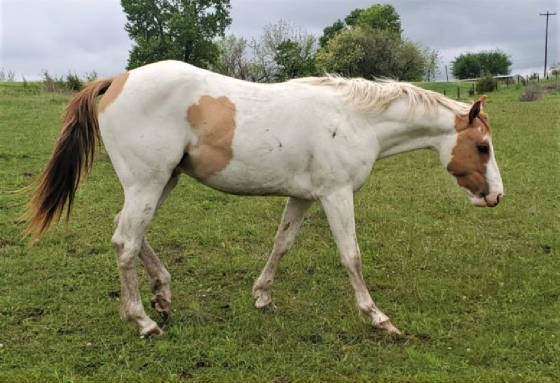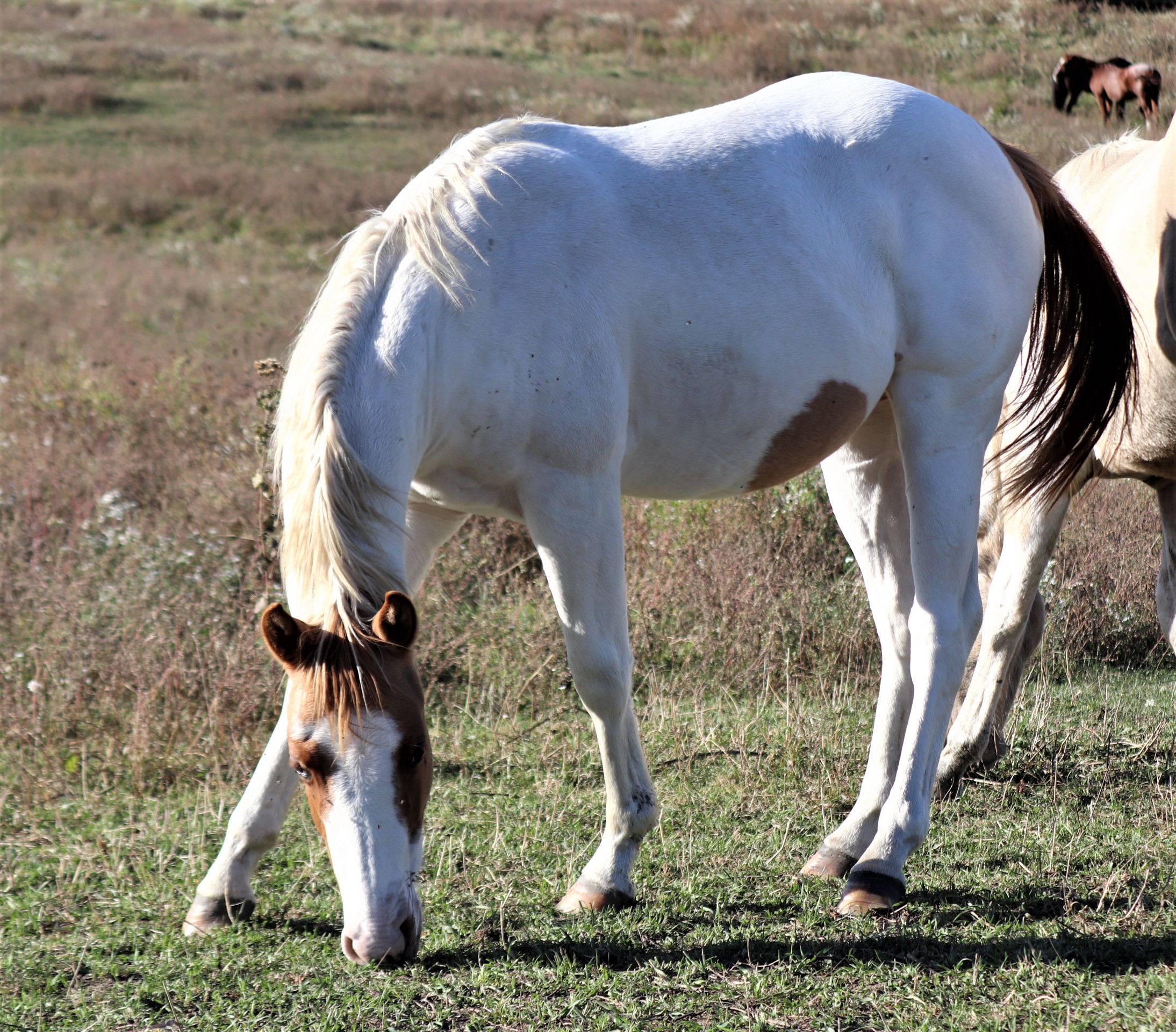 DIAMAN H WHATA BREEZE
2019 Red dun tobiano colt

Dam: WhataDrummer Doll (by Gay Bar Drummer) - grullo, hz tobiano.

Sire: A Breeze of Class (by Ris Key Business)

5 panel negative through parentage

Tested HOMOZYGOUS for DUN FACTOR!

$3500



This colt not only is by a son of Ris Key Business, he also has a STRONG maternal pedigree:

WHATADRUMMER DOLL (dam)
2012 grullo homozygous tobiano mare

Sire: Gay Bar Drummer - 7 ROMs
6 Superiors
3 World Championship

2005 APHA #1 Point Earner - one rider/one horse
2007 Greatest American Paint Horseman Champion
2014 was his fourth Senior Working Cow Horse World Championship in the last five years

Dam: WhataLotOfDoll - APHA pt earner (by Mr Big Heart - Has cutting earnings in excess of $40,000 2000 Awards & Accomplishments Champion Amateur Horse at the NCHA Abilene Spectacular Cutting Event for 4, 5, and 6 year olds. Champion 4 Year old NCHA Amateur Futurity in Memphis, Tennessee. Top 5 Finalist at NCHA Non Pro Bonanza Cutting Fatuity. Top 5 Finalist at Limited Non Pro NCHA Super Stakes. 1999 Awards & Accomplishments Reserve Champion Cutting Futurity at the APHA World Show. Champion and Circuit Winner of Margarita Classic. Champion 3 year old NCHA Amateur Southern Cutting Horse Futurity. 3rd Place in NCHA Non-Pro Southern Cutting Futurity. Champion High point Amateur Horse of the Paint Horse Super Stakes. Top Ten APHA Honor Roll Amateur Cutting Horse)

XXXXXXXXXXXXXXXXXXXXXXXXXXXXXXXXXXXXXXXXXXXXXXXXXXXXXXXX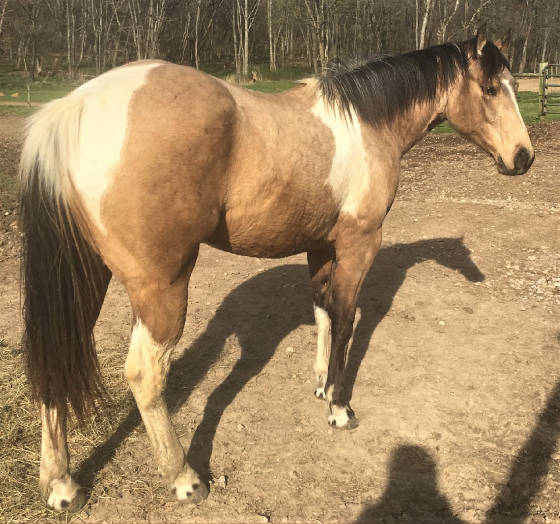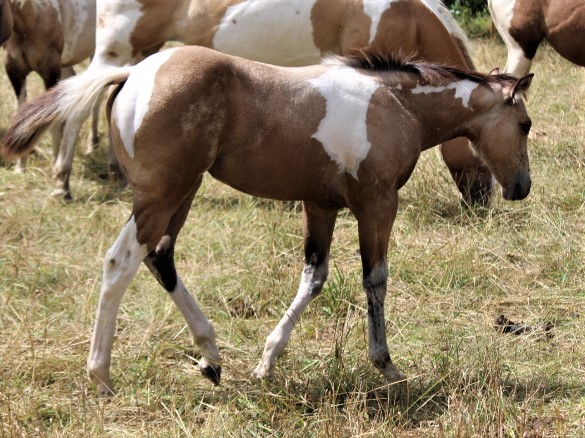 DIAMAN H STRAIT KAHLUA
2019 Buckskin tobiano filly

Dam: Diaman H Straits Risk (Midge) - daughter of Ris Key Business o/o dtr Strait From Texas

Sire: Pepsis Color Master

5 panel negative and homozygous black through parentage.

$3200

**SALE PENDING**
April 2021

XXXXXXXXXXXXXXXXXXXXXXXXXXXXXXXXXXXXXXXXXXXXXXXXXXXXXXXXXXX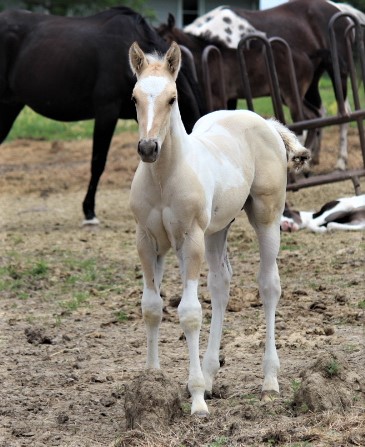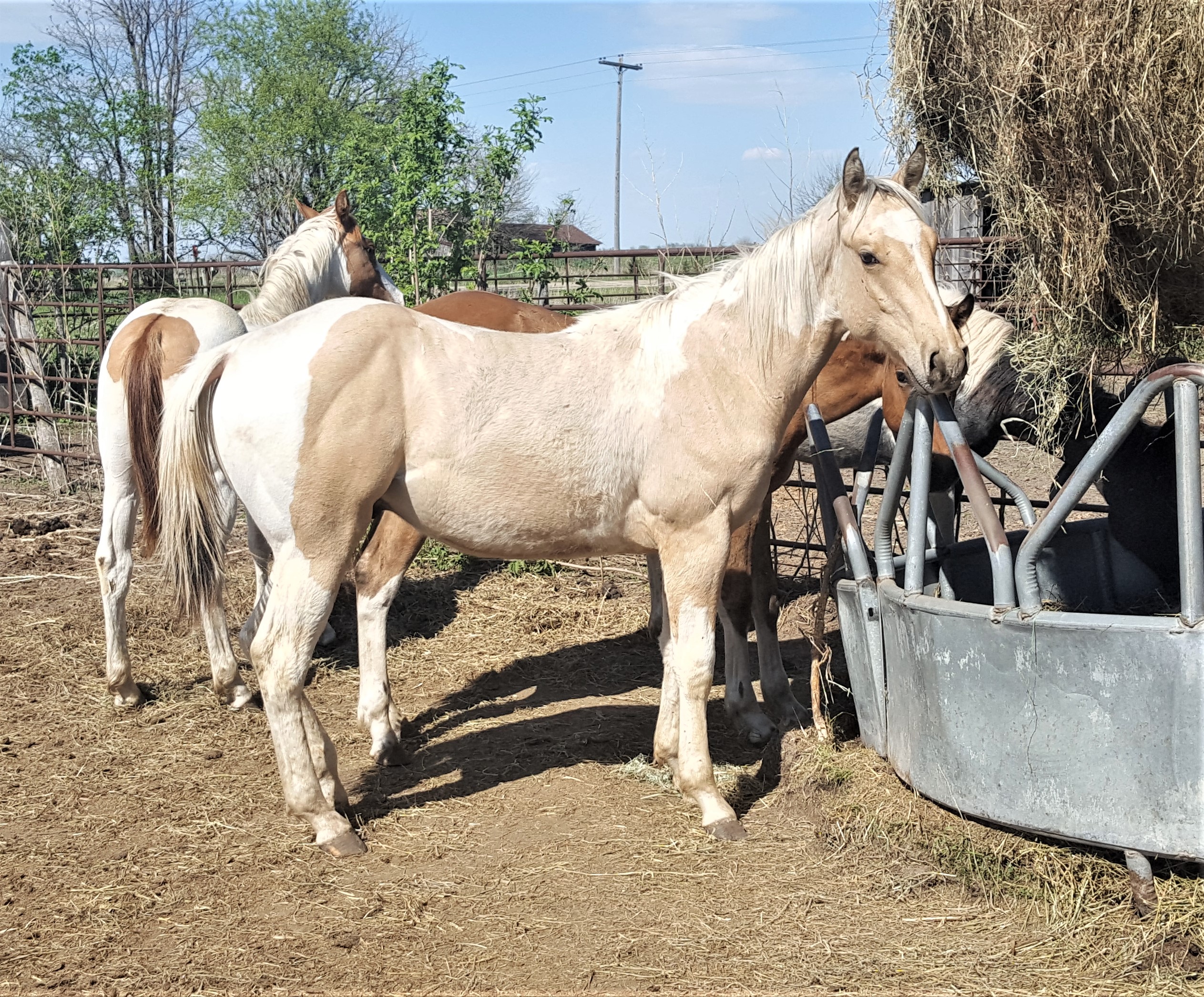 DIAMAN H PEPSIS JAMES
2019 Dunskin tobiano gelding

Dam: Diaman H Jessies Risk (Jessie) - daughter of Ris Key Business
Sire: Pepsis Color Master

5 panel negative through parentage.

Should finish between 15 and 15.1. Super friendly young gelding, he's one of those that won't leave you alone in the pasture and tries to 'help' you with whatever you are doing. I'm guessing by late fall he'll be ready for 30 days under saddle with more serious training to start next spring.

$2750




XXXXXXXXXXXXXXXXXXXXXXXXXXXXXXXXXXXXXXXXXXXXXXXXXXXXXXXX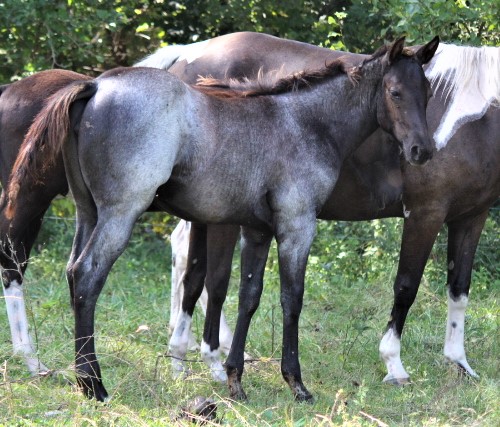 DIAMAN H RISKEY REBEL
2019 Blue roan filly

Dam: Diaman H Musical Risk (Blue Toby) - daughter of A Breeze of Class
Sire: Diaman H Straits Boon

5 panel negative, and homozygous roan through parentage.

No longer available. We're keeping this one.


XXXXXXXXXXXXXXXXXXXXXXXXXXXXXXXXXXXXXXXXXXXXXXXXXXXXXXXXXXX