If you would like to see dozens (hundreds?) of photos of these foals (or any of our other horses), you can find them at our face book page: Diaman H Stables

Because Diaman H Stables face book page is a business page, it MUST be set to public viewing....which means you do NOT need to have a face book account to access the albums.

I update the albums for the youngest horses every week or two until winter. Since they are in the pasture most of the time, they do grow heavy winter hair. Winter photos rarely do them justice. Once they start to shed, I'll again take regular photos of them (usually in May).

If you want to be automatically informed when I update photos, simply "LIKE" the Diaman H Stables page.


Thank you!


XXXXXXXXXXXXXXXXXXXXXXXXXXXXXXXXXXXXXXXXXXXXXXXXXXXXXXXXXXX

XXXXXXXXXXXXXXXXXXXXXXXXXXXXXXXXXXXXXXXXX

Diaman H Riskin Color
2020 perlino tobiano gelding

Sire: Pepsis Color Master
Dam: Diaman H Golden Risk (by Ris Key Business)

Super friendly, quiet and easy going gelding that should mature in the 15 hand range.

$4000 (or reasonable offer)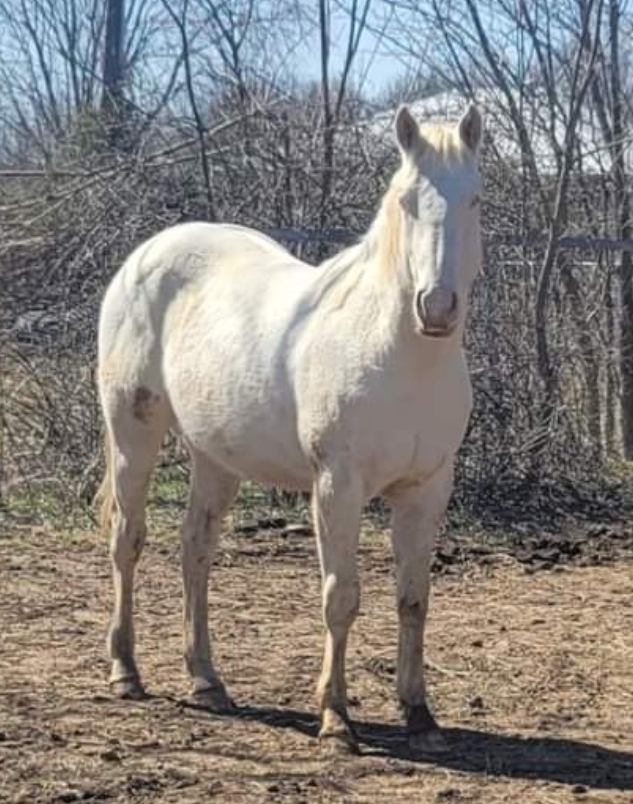 XXXXXXXXXXXXXXXXXXXXXXXXXXXXXXXXXXXXXXXXX

RAMSEY
2012 dun tobiano gelding

Super friendly gelding that stands around 15 hands. Broke to ride on trails, or in the arena.

He's quiet enough that he'd probably make a decent lesson horse.

This guy has been safe and reliable on trails. He neck reins well. He will come find you in the pasture and LOVES attention. We have been riding him in a hackamore, but he does ride better in a snaffle. He's had some rough handling in the past and does not take the bit well. Time and patience and let HIM take the bit (do not force) works well.....but it's just easier for us to use a hackamore.
We just had the vet look at him since you can hear him breathe at times (regardless of exercise) and with a scope they determined he does NOT have allergies or COPD, he's simply what commonly is known as a 'roarer'. His condition does not get worse and he should not have any problems with trail riding, fun shows, etc. (Our vet did say he'd advise against turning him into a long distance race horse. LOL)

https://youtube.com/shorts/fmGyHKYjkUM?feature=share



$4000.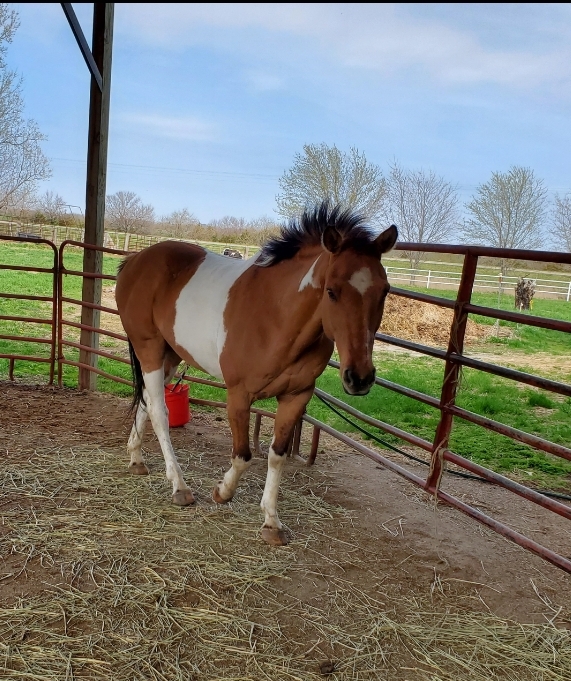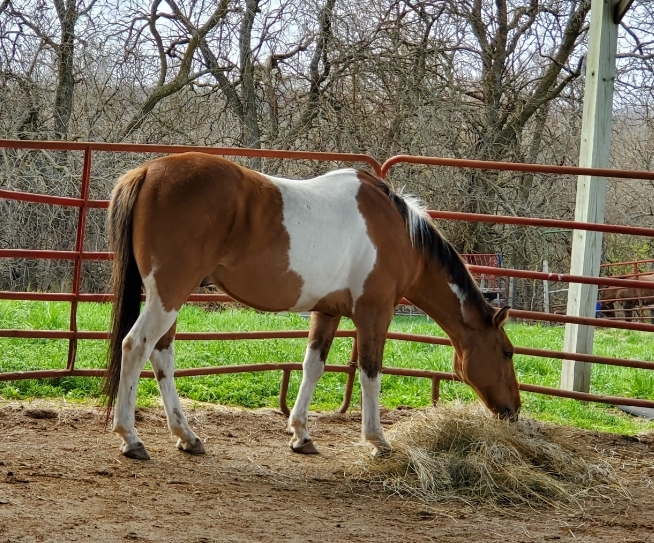 XXXXXXXXXXXXXXXXXXXXXXXXXXXXXXXXXXXXXXXXX

SALLY
2010 sorrel tobiano mare

Sweet, reliable mare that stands just over 14 hands. Broke to ride on trails, or in the arena. Very well broke, can spin a hole in the ground off leg pressure. Rides with, or without a bit. Suitable for child with experience, or smaller adult. Sally is no dead head, so she won't work for a younger child (unless they grew up on a horse).

Sally loves attention, but we do use grain to catch her in the open pasture. (She's had a rough handler previously.) She is sweet and affectionate and she is looking for a kind owner and her 'forever' home.

$4000.