Unless noted otherwise - All horses are healthy and sound. They are either 'duplicates' of something we already have, or we have little use for them - specifically the geldings Can't ride them all.....


XXXXXXXXXXXXXXXXXXXXXXXXXXXXXXXXXXXXXXXXXXXXXXXXXXXXXXXXX


Double homozygous and 5 panel negative.
Born in early April, 2020.
Lead, load, and stand tied.
Not had hooves trimmed. Need someone with time and knowledge to teach him to stand for the farrier.

Double homozygous (TOTO, EE, aa) grullo tobiano colt. He's a big boy, and will probably mature aroun 15.1. His dam is Fancys Mahogany Dunit.
$4000


Sire and Dams pedigrees are available to look up at All Breed Pedigree. https://www.allbreedpedigree.com/

**Now have APHA registration completed**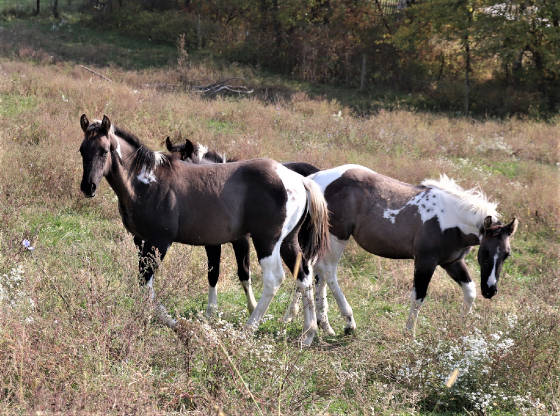 XXXXXXXXXXXXXXXXXXXXXXXXXXXXXXXXXXXXXXXXXXXXXXXXXXXXXXXX

dun tobiano mare

Available to approved home with 100% refundable adoption fee upon return of horse if/when she is of no use to you.

She is VERY sweet, kind and easy to be around.
This mare loves attention and gets along very nicely with all of our other horses, regardless of age and/or sex, so would make a nice companion.


XXXXXXXXXXXXXXXXXXXXXXXXXXXXXXXXXXXXXXXXXXXXXXXXXXXXXXXX



Baron Bark Mindy
AQHA #4937795
2007 red roan mare
Sire: Fancy Red Bark (gson of Fancy Roan Bark and Roan Bar)
Dam: Dolly Bar Baron (gdtr of Mr Baron Red and Jack Eyed)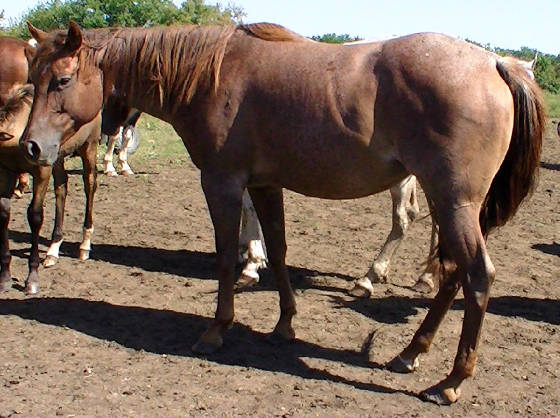 Price reduced on this mare to $350. She has a foal by her side, so will not be available until September. She is a nice, gentle mare. Good sized (15.1 or so) with great conformation and a pretty little head and ear. We are selling her because she is no longer eligible as a broodmare. We were advised this past spring - by owners of Fancy Red Bark offspring that tested positive with PSSM - to test her. She did come back as N/P1, so no more foals for her. While she is not symptomatic, there will never be any guarantee that her foals will not be - REGARDLESS of what stallion she is bred to - as PSSM is a dominant gene. PSSM can be severe/painful enough to require euthanasia.
Mindy requires no special care, as I said, she in non symptomatic. She is kept on pasture 24/7, where she can self exercise and we do not feed grain to most of our broodmares. Those are pretty much the rules of caring for any horse with the potential to 'tie up' (the generic term for PSSM.)
Currently priced at $350.
Offers will be considered if she's not gone by the time we wean in September.
**September update**
>>>>>WE HAVE WEANED THE FOAL AND FOUND A PERMANENT HOME FOR THIS MARE<<<<